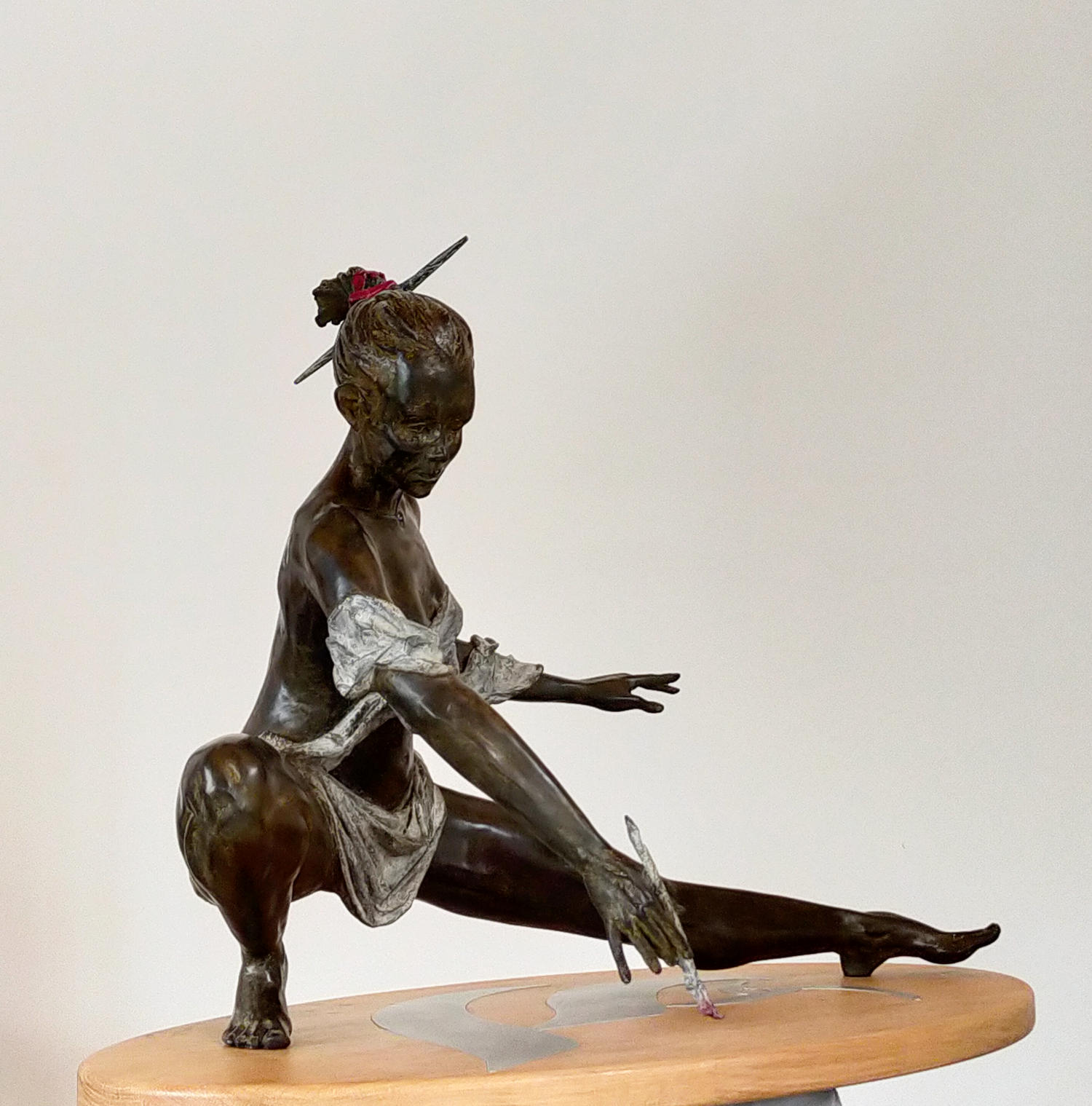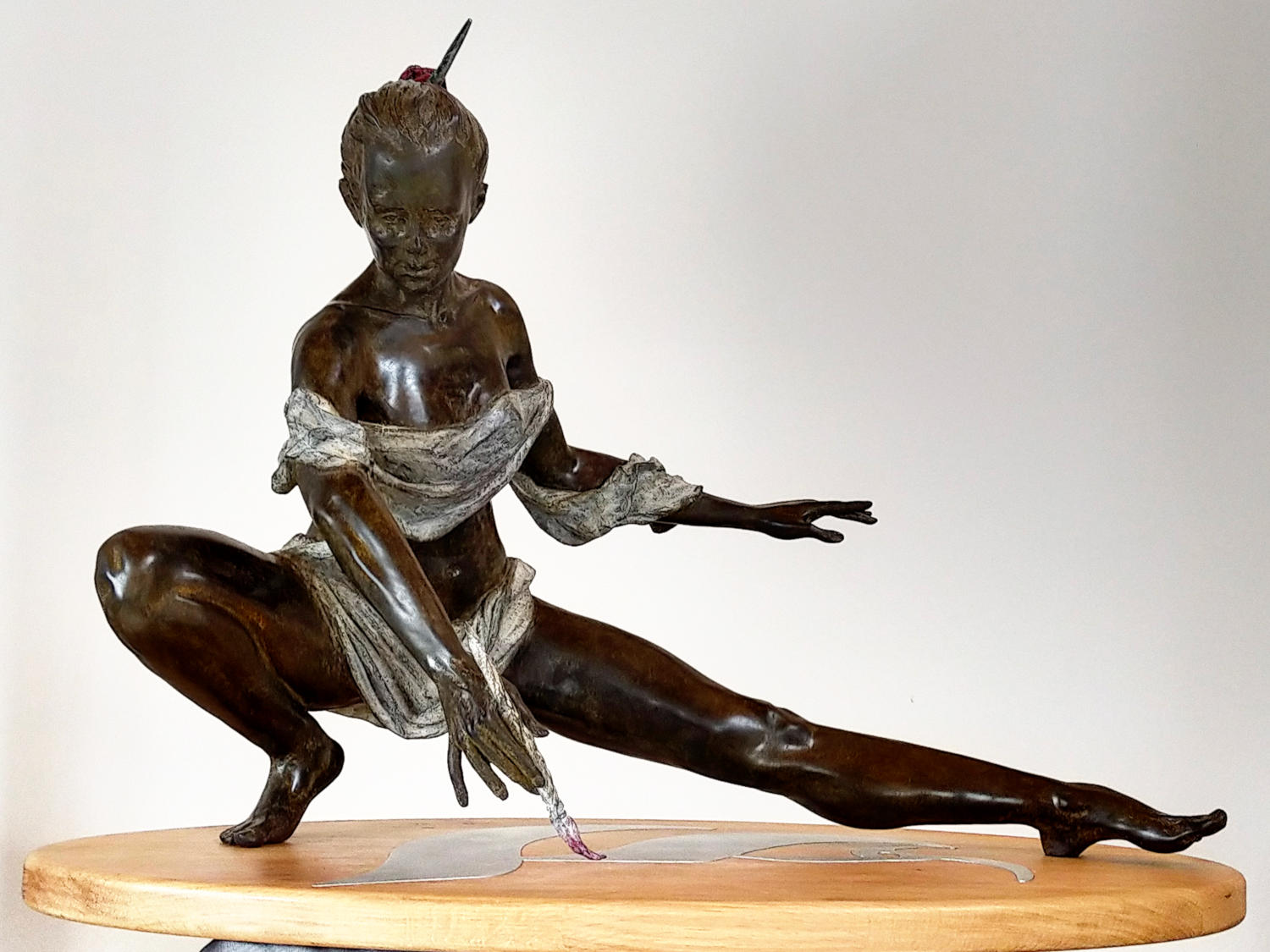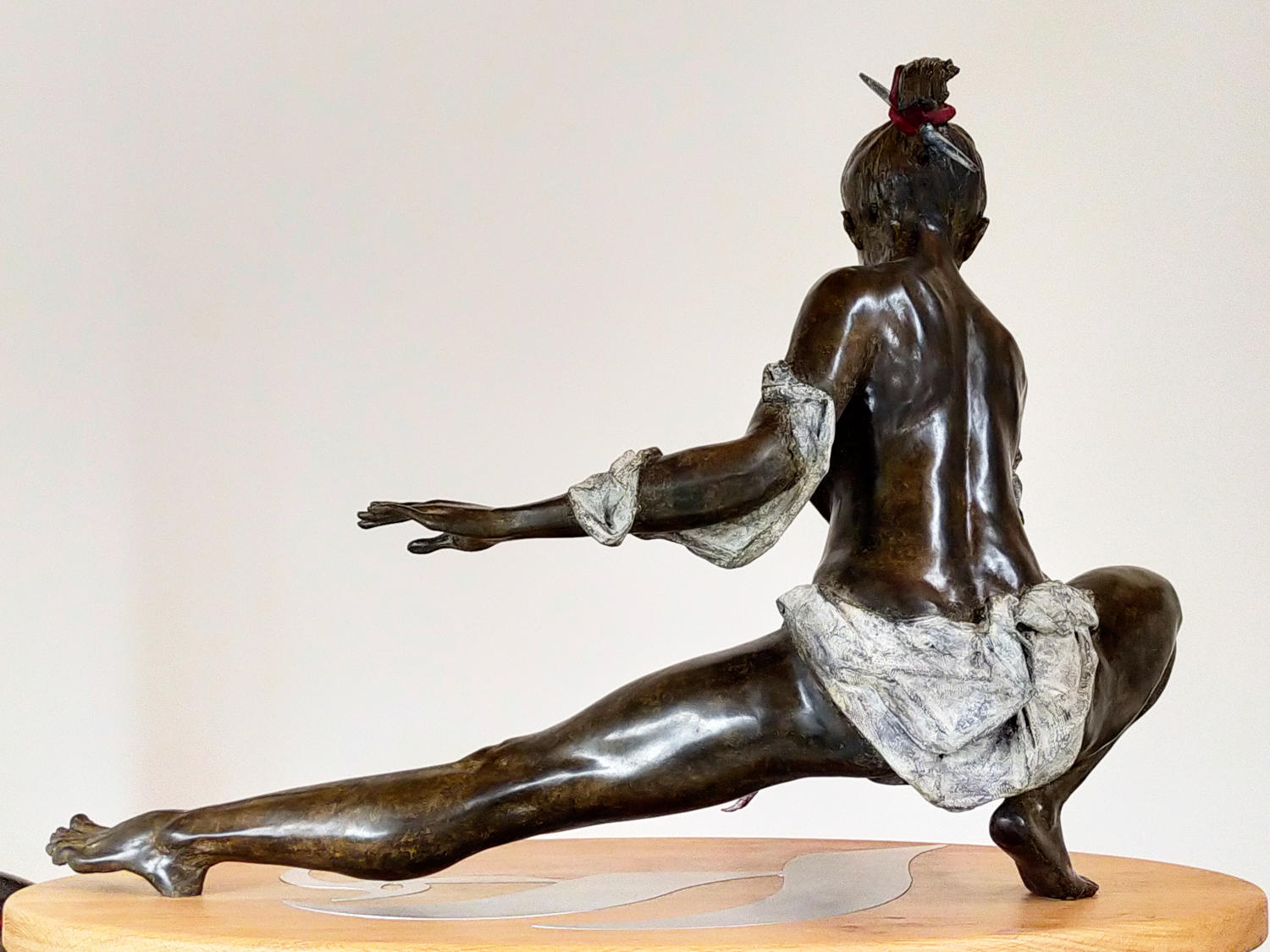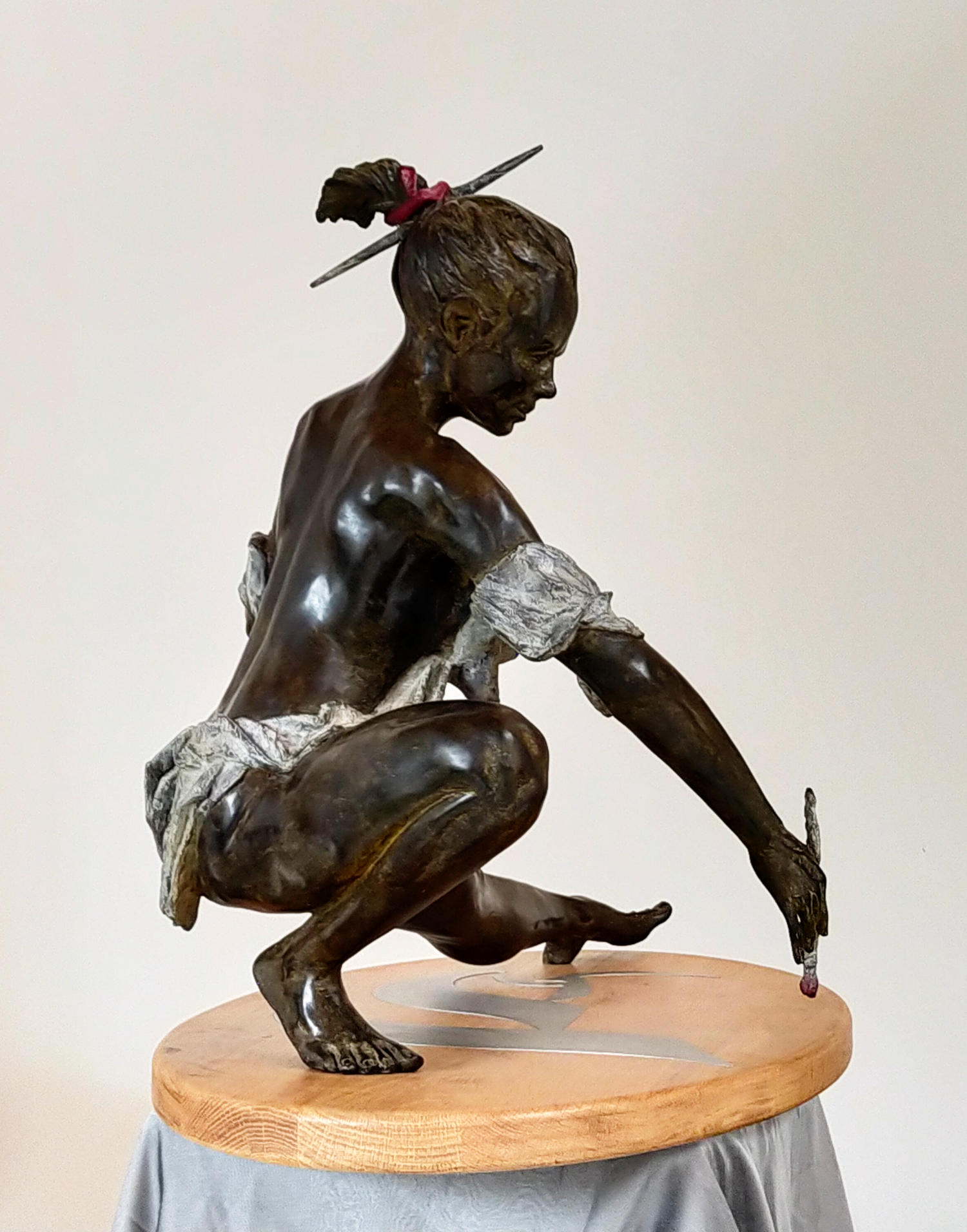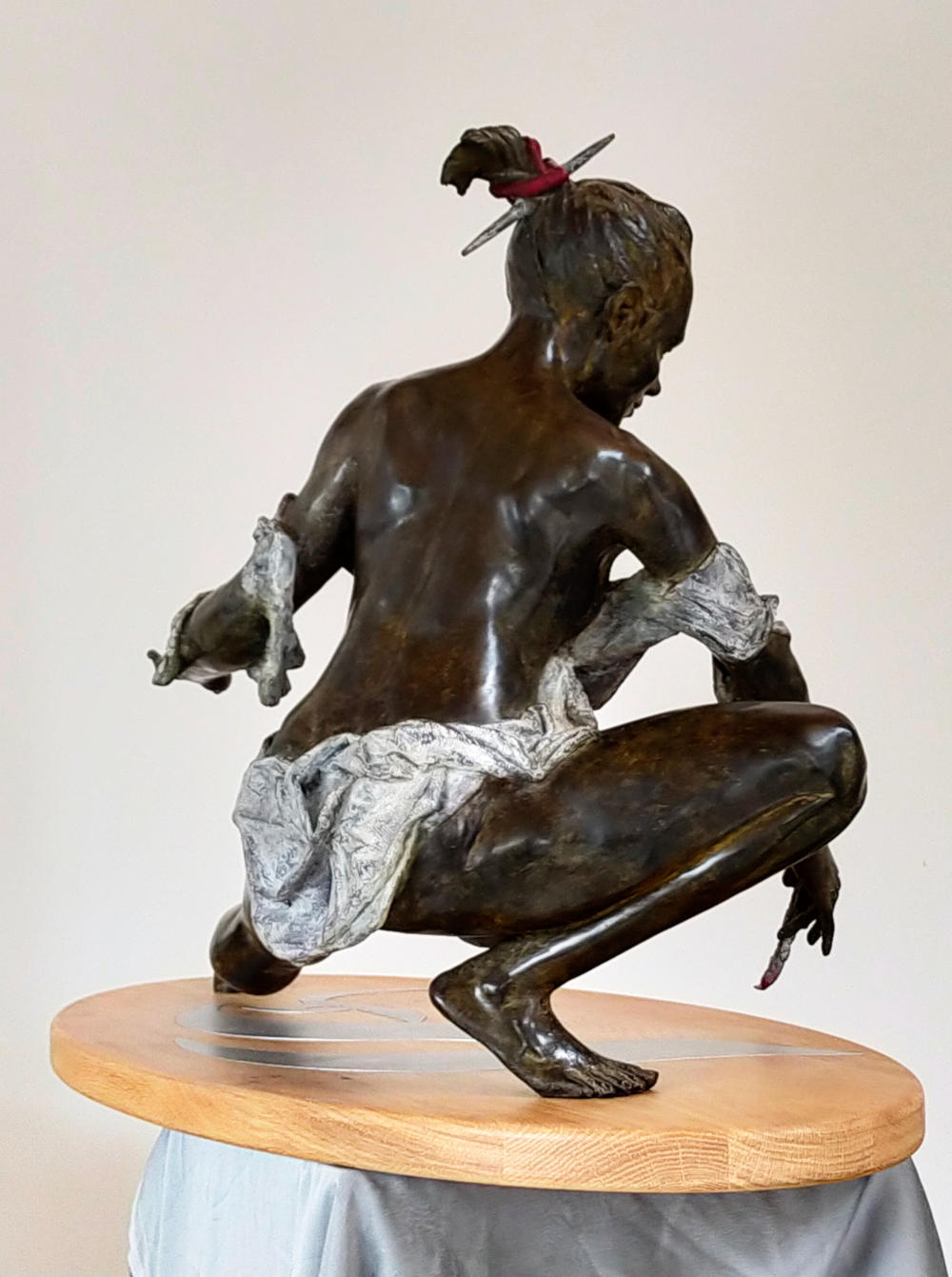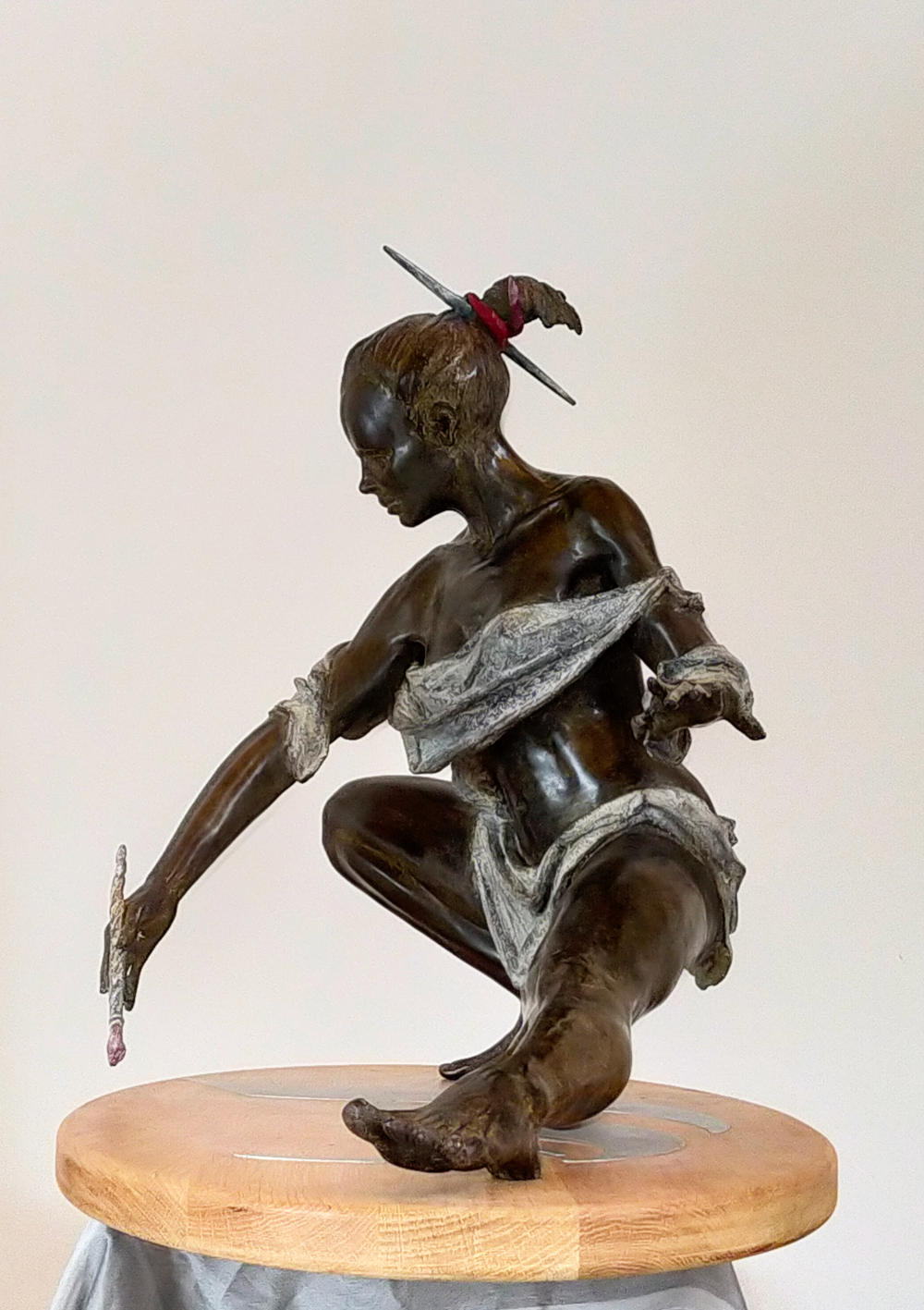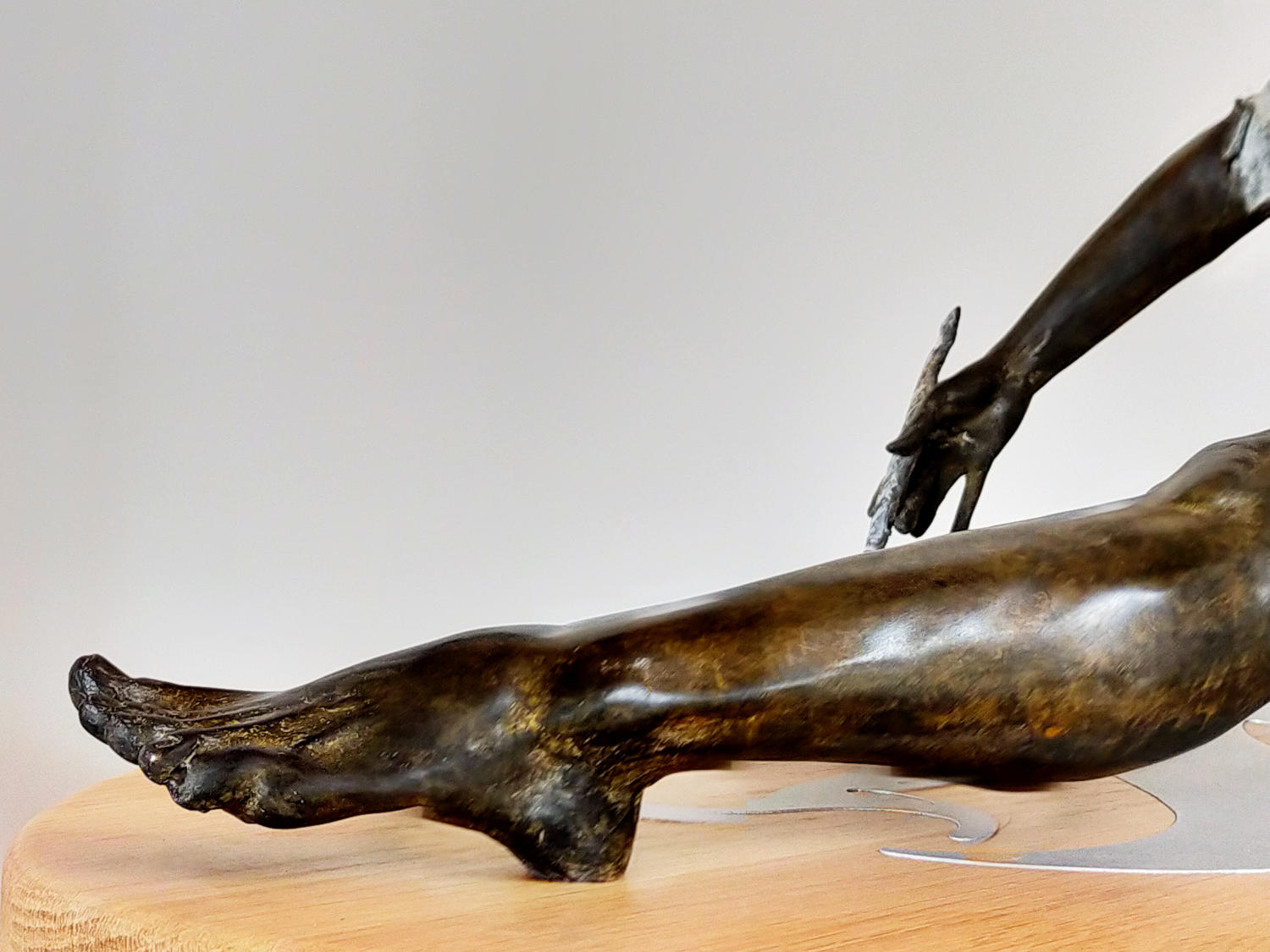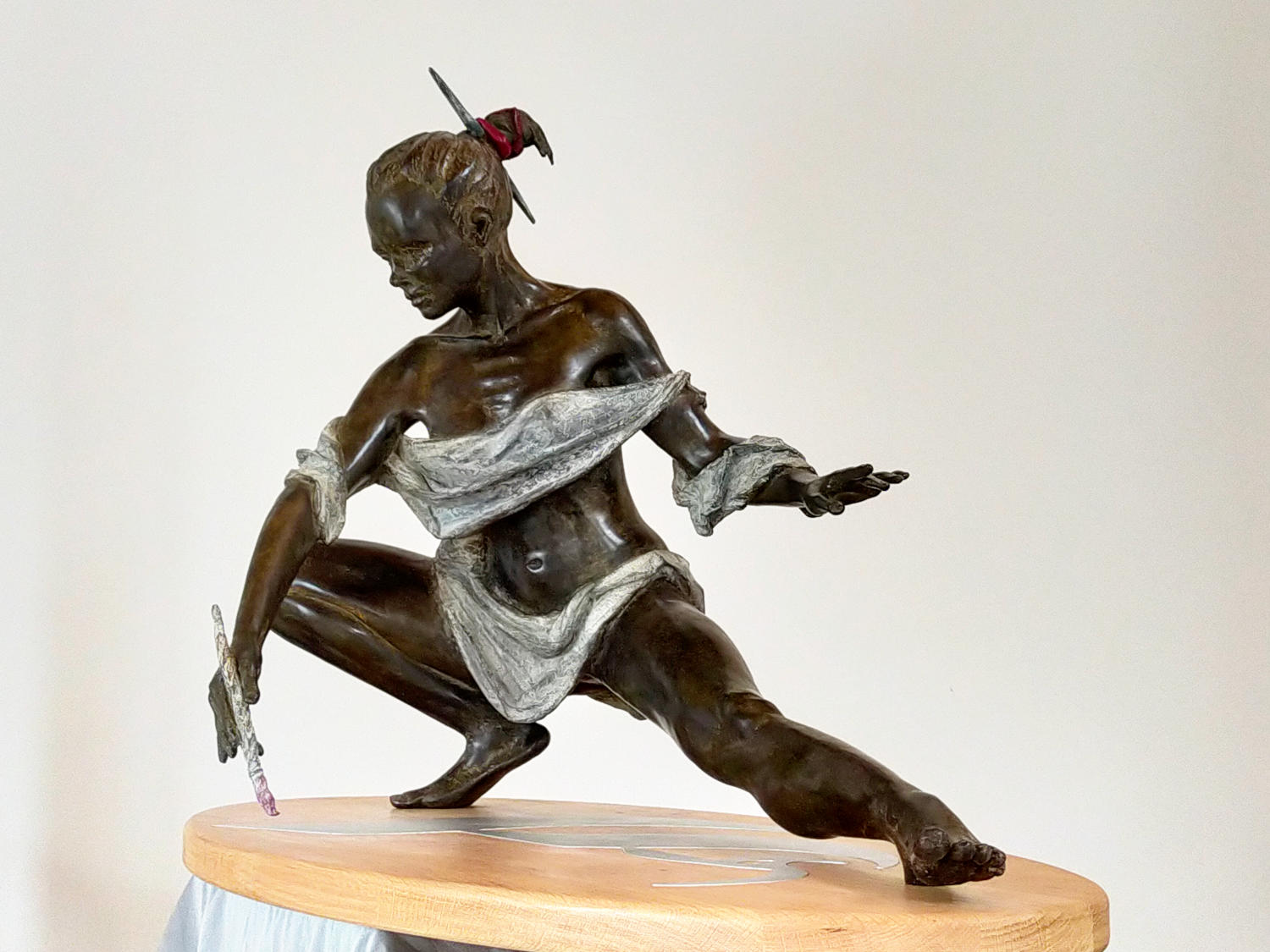 ---
The Shadows Inker traces with his agile gestures the arabesques that the sun projects through the moving leaves of the trees. His work undulates, always dancing in the wind.
Numbered bronze
oak base and aluminum inlay – iron base
55x85x45
8 numbered copies.
This sculpture is visible at the Art Traffik Gallery in ANGLET and available for sale on the Gallery's online site.