Artistic approach
Learn from your predecessors
Grégory studied at the Beaux Arts in Grenoble – France with Jean-Pierre PHILIPPI then Cyrille ANDRE. He perfected his skills in private modeling, ceramic, stone workshops and finally in Carrara – Italy, with Michele MONFRONI to cut marble. He then discovered portrait techniques with Philippe FARAUT, then perfected his anatomy work in Rome with Brian BOOTH CRAIG and David SIMON. Today Grégory works in collaboration with the ILHAT and BARTHELEMY art foundries to create his bronzes. He makes the originals, molds and wax prints. The foundry is responsible for casting the bronze, carving and patinas.
"We would only be dwarves perched on the shoulders of giants."

Thus spoke Bernard of Chartres about those who preceded us and who inspire us with their talent, their discoveries, their passion and above all their stubbornness.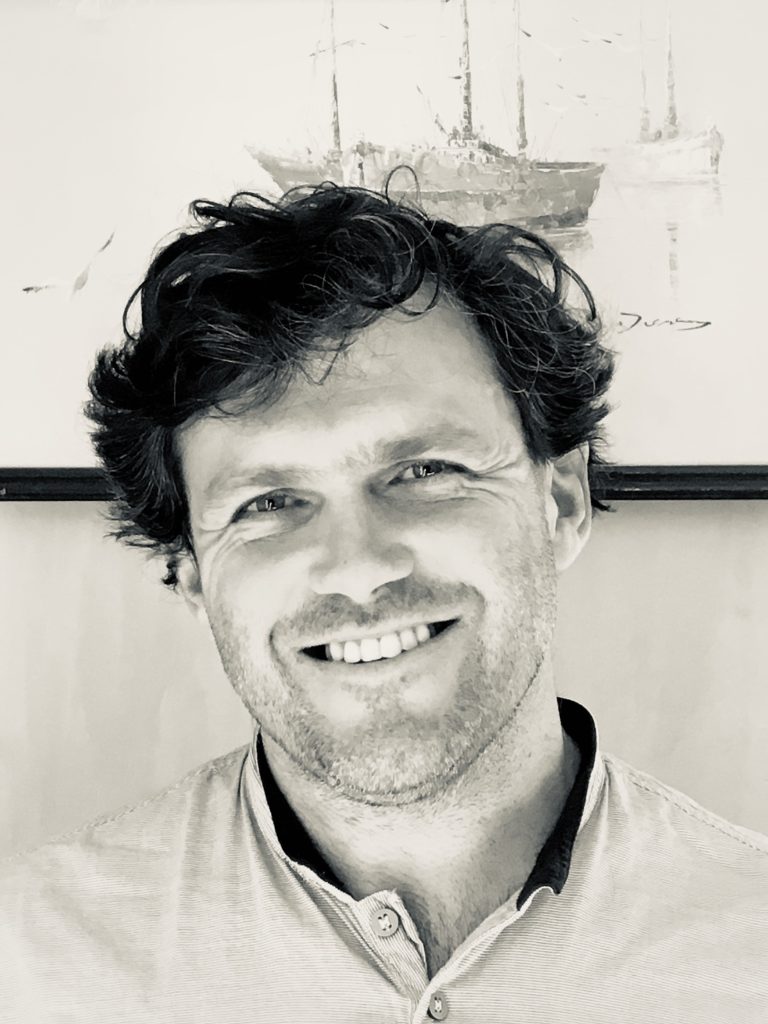 A precise search for anatomical plausibility
20 years of sculpture have allowed Grégory Poussier to refine his mastery of anatomy and physiognomy. This search for verisimilitude is not an end in itself, but is a prerequisite for telling stories. Indeed, the expression of grace, the tension in the movement, the elegance of a posture, are only permitted if the viewer is not disturbed by erroneous or too approximate information. Thus, Grégory will refine a search for posture until sublimating its expression. He will tirelessly remake a face until he encounters a touching personality, expressing a range of varied emotions.
Contemporary figurative sculpture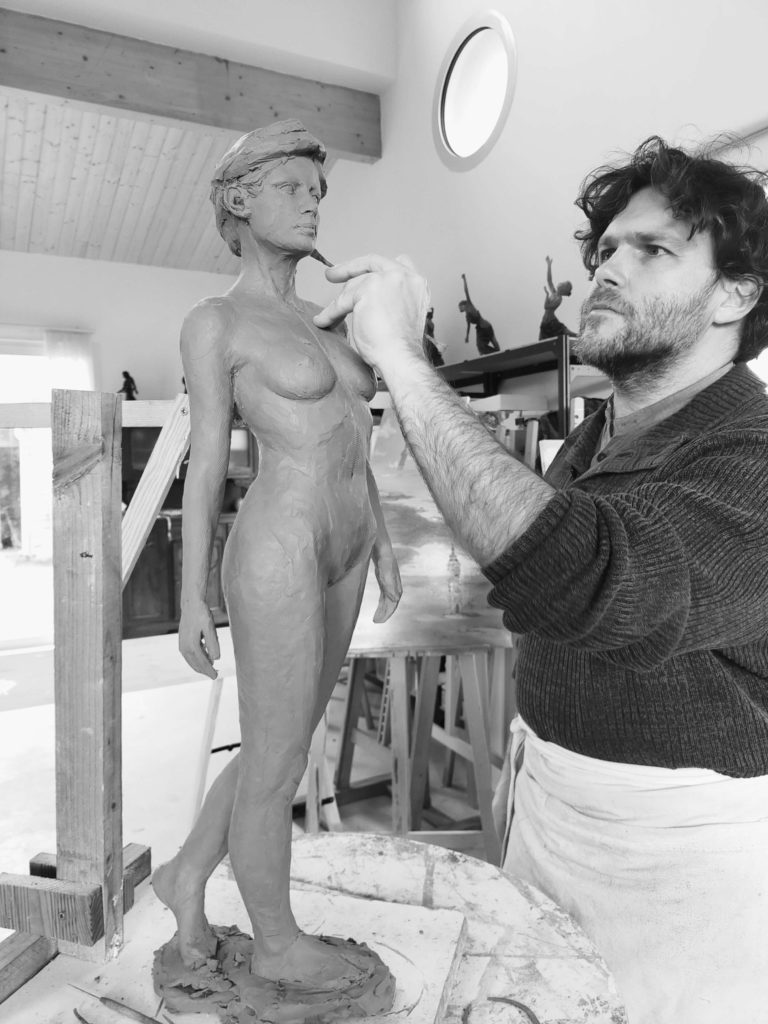 Clearly part of a modern figurative movement, Grégory Poussier is inspired by contemporary sculptors such as Philippe Morel, Christophe Charbonnel, Nicolas Lavarenne, Bruno Catalano, Sabin Howard, Alex Oliver, Brian Craig, Coderch & Malavia, Michael James Talbot, Richard MacDonald. Heirs to a form of academic sculpture, they nevertheless renew the genre by deeply inscribing their approach to their time.
His sculpture deals with Humanity and seeks to sublimate what is great in Man. Grace and elegance, Grégory strives to find inspiring poses with his models to give flight and grounding.
Grégory Poussier works with terracotta, marble or bronze in his workshop Le Créatoire, in the Lauragaise countryside, between Toulouse and Carcassonne, where he also teaches modeling, patina, molding and even painting techniques.
Sculptures that speak of literature, ancestral myths… and Sublime Makers
In his first decade of sculpture, Grégory Poussier was inspired by his readings and illustrated myths or famous characters from our collective culture in a series brought together under the title of Humanities (Shakespeare's A Midsummer Night's Dream, Le devil Lovers by Cazotte, Ulysses and Calypso in Homer's Odyssey, Julien Sorel and Madame de Reynal in The Red and the Black by Stendhal, The Black Dahlia by James Ellroy, Oedipus on the Road by Henry Bauchau, The Albatross by Charles Baudelaire, …), but also many mythological characters.
For ten years, Grégory has worked to illustrate a personal theme. He shapes invisible artisans, working to our wonder by creating what is most Sublime in nature. Thus, the series of The Sublime Makers was born.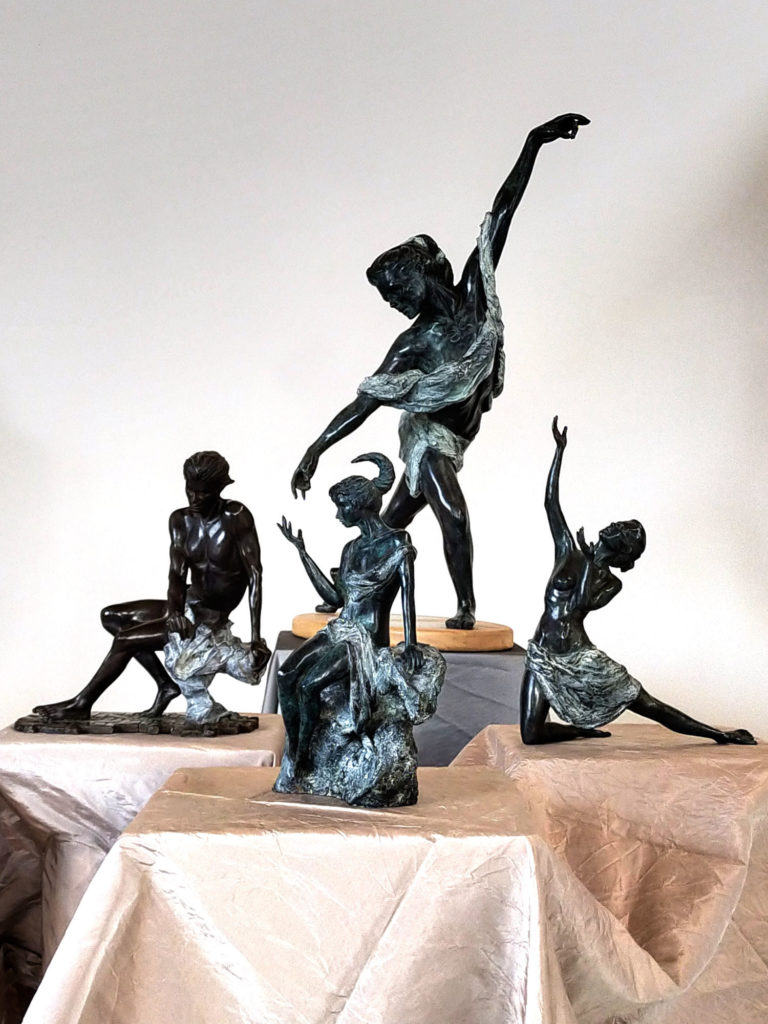 ---
Workshops
Grégory Poussier offers a workshops program over weekends or weeks, weekly group lessons or private lessons, and many other activities within his studio, Le Créatoire.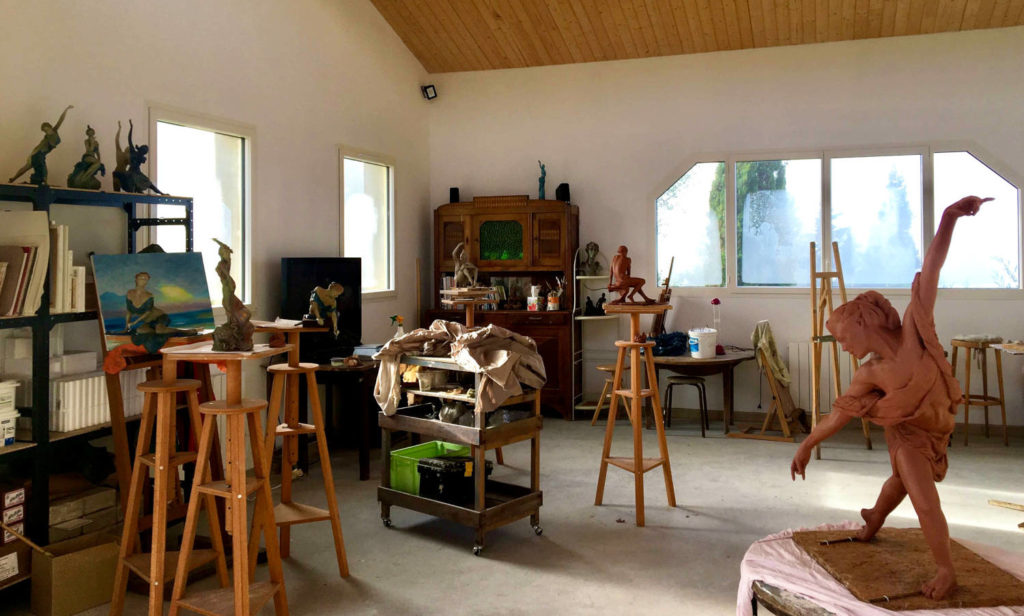 ---