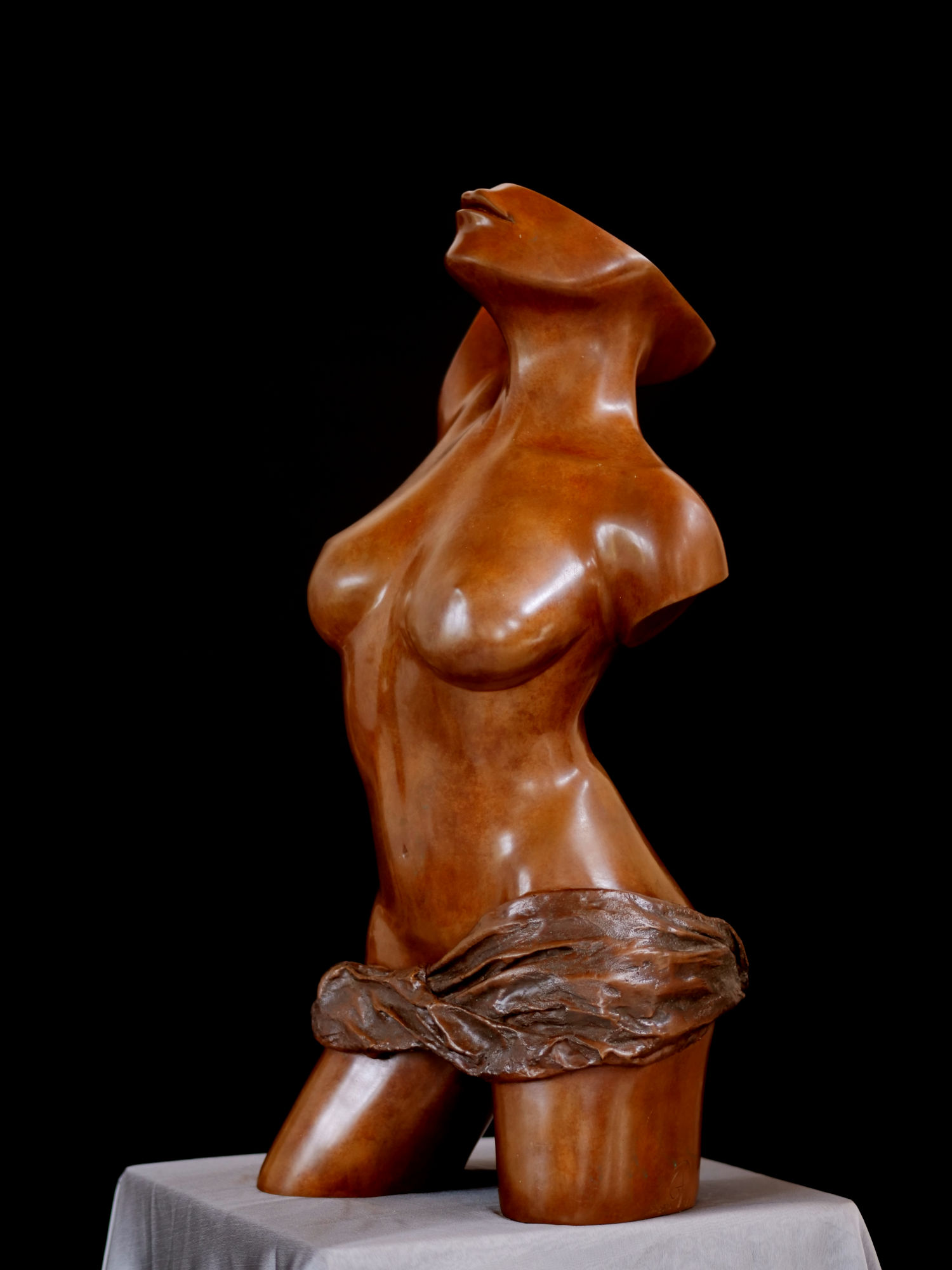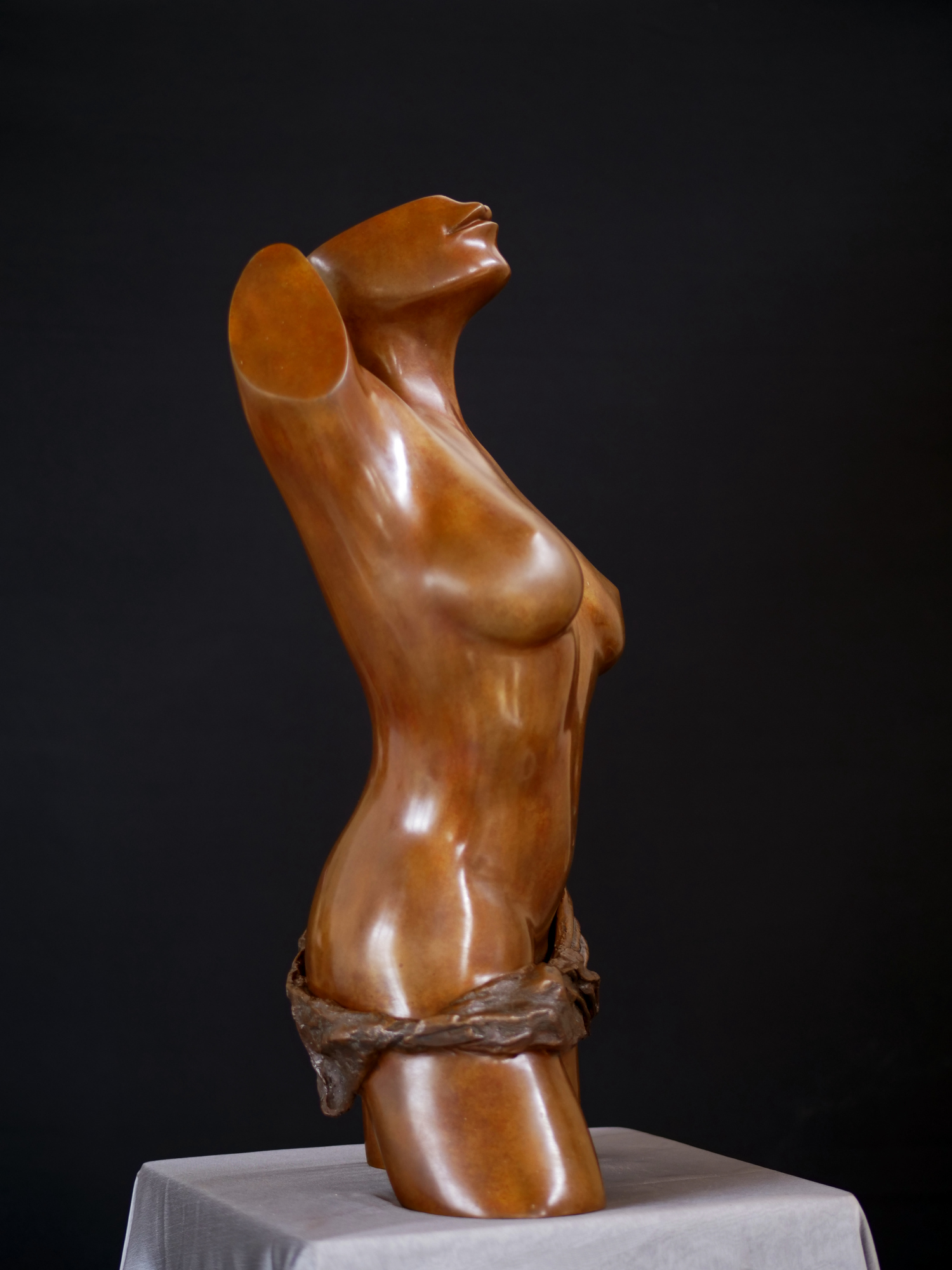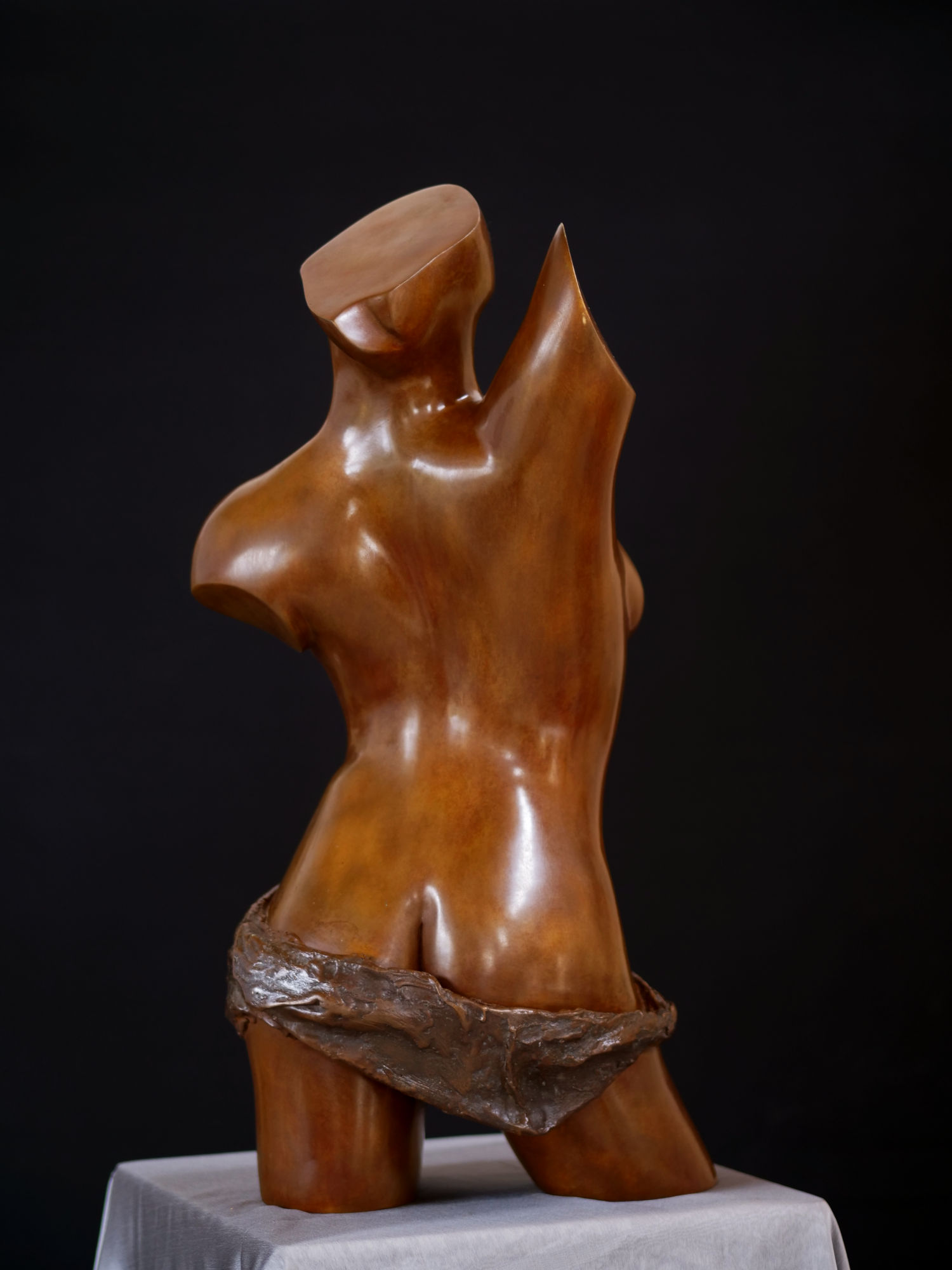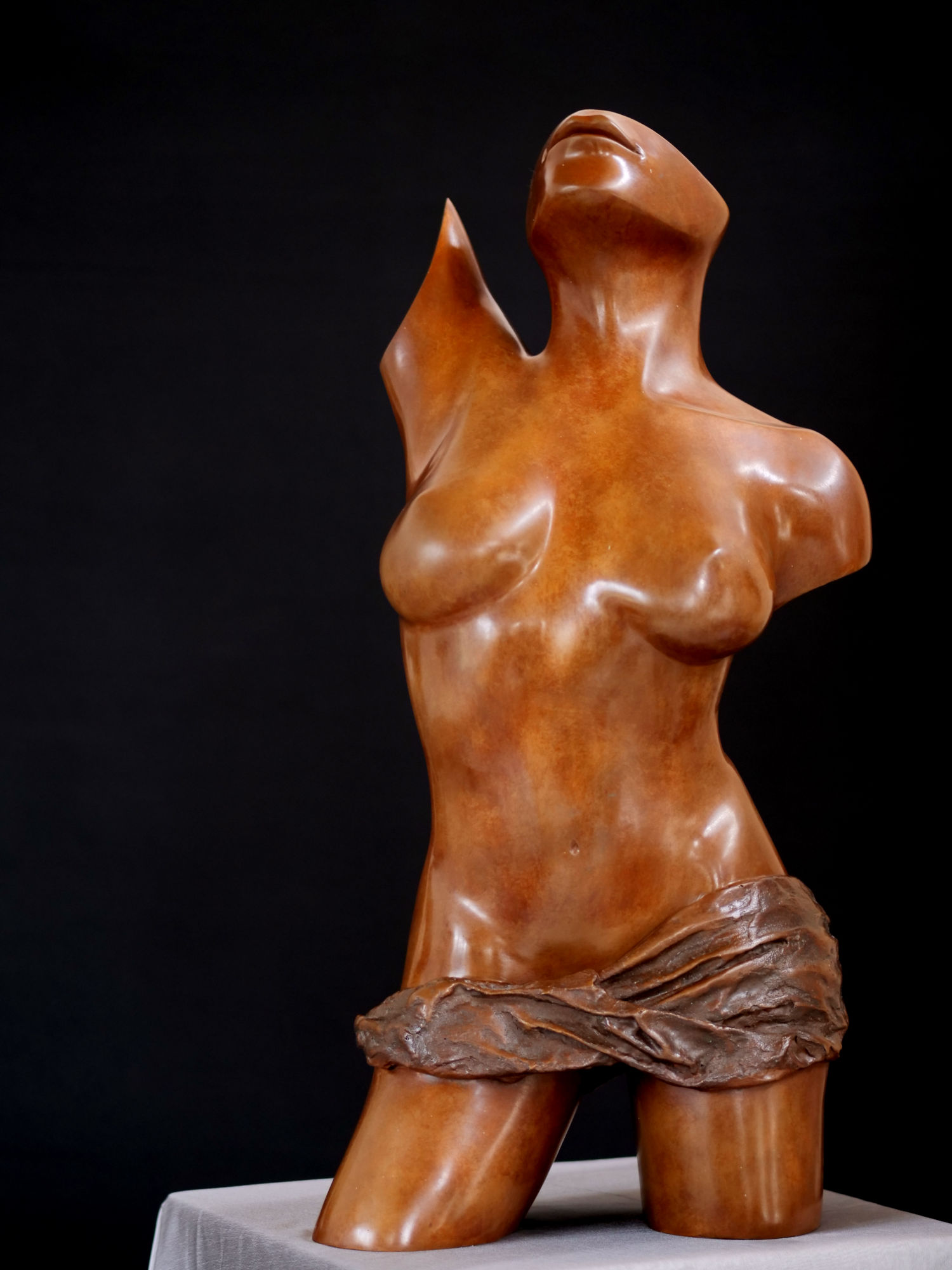 ---
The Kiss is a sculpture evoking the sensuality of the desired being.
Numbered bronze
60x30x25
8 numbered copies.
The Kiss is visible at the Art Traffik Gallery in ANGLET and available for sale on the Gallery's online site.
Backstage
The Kiss is a sculpture created by Grégory Poussier, first made in clay, then molded in plaster to be reproduced in chocolate using marble reproduction techniques, cut with a wood gouge. It was then made of marble and cast in bronze. In chocolate, it was called Belle à croquer and exhibited at the Grenoble chocolate salon.