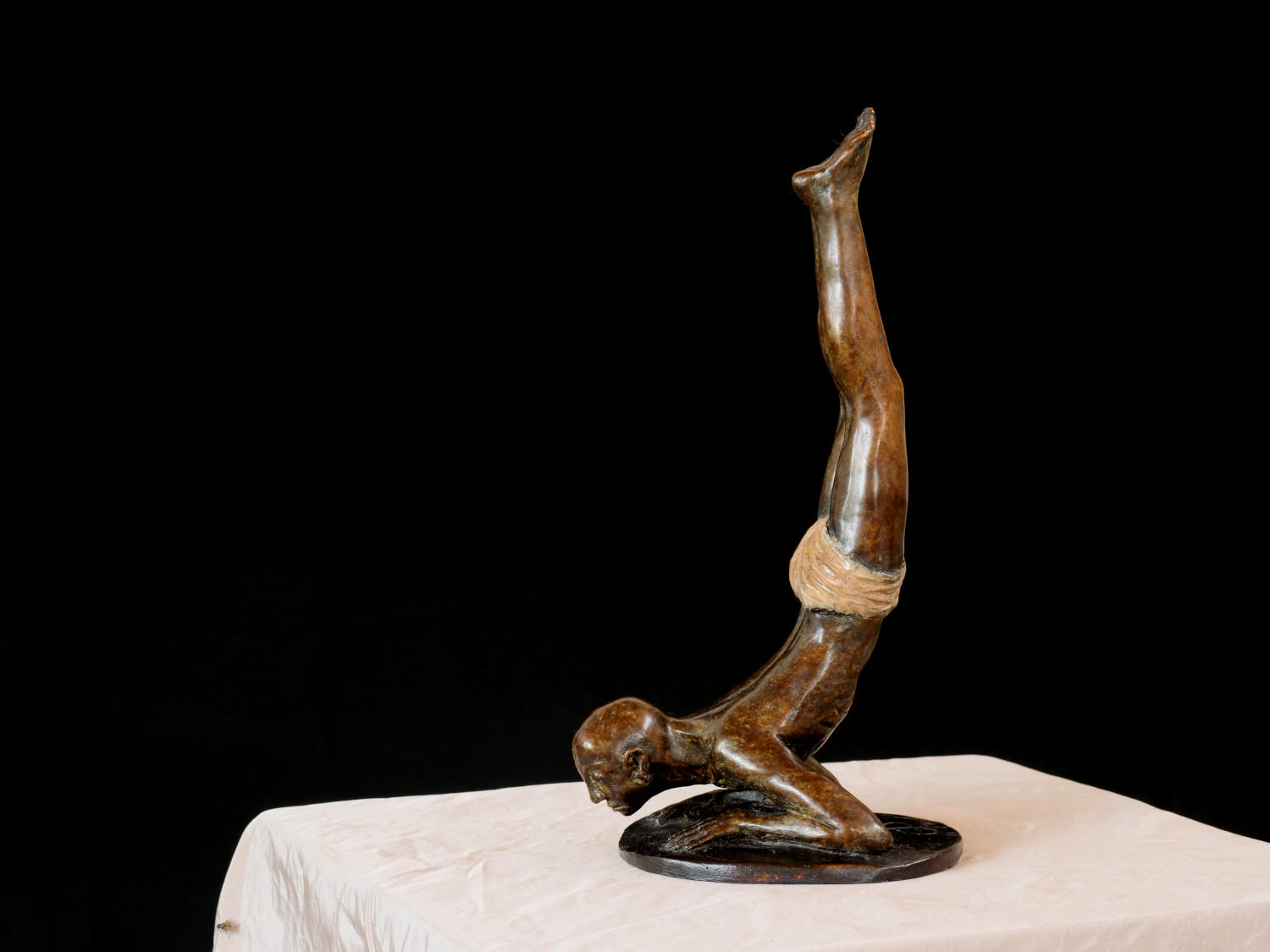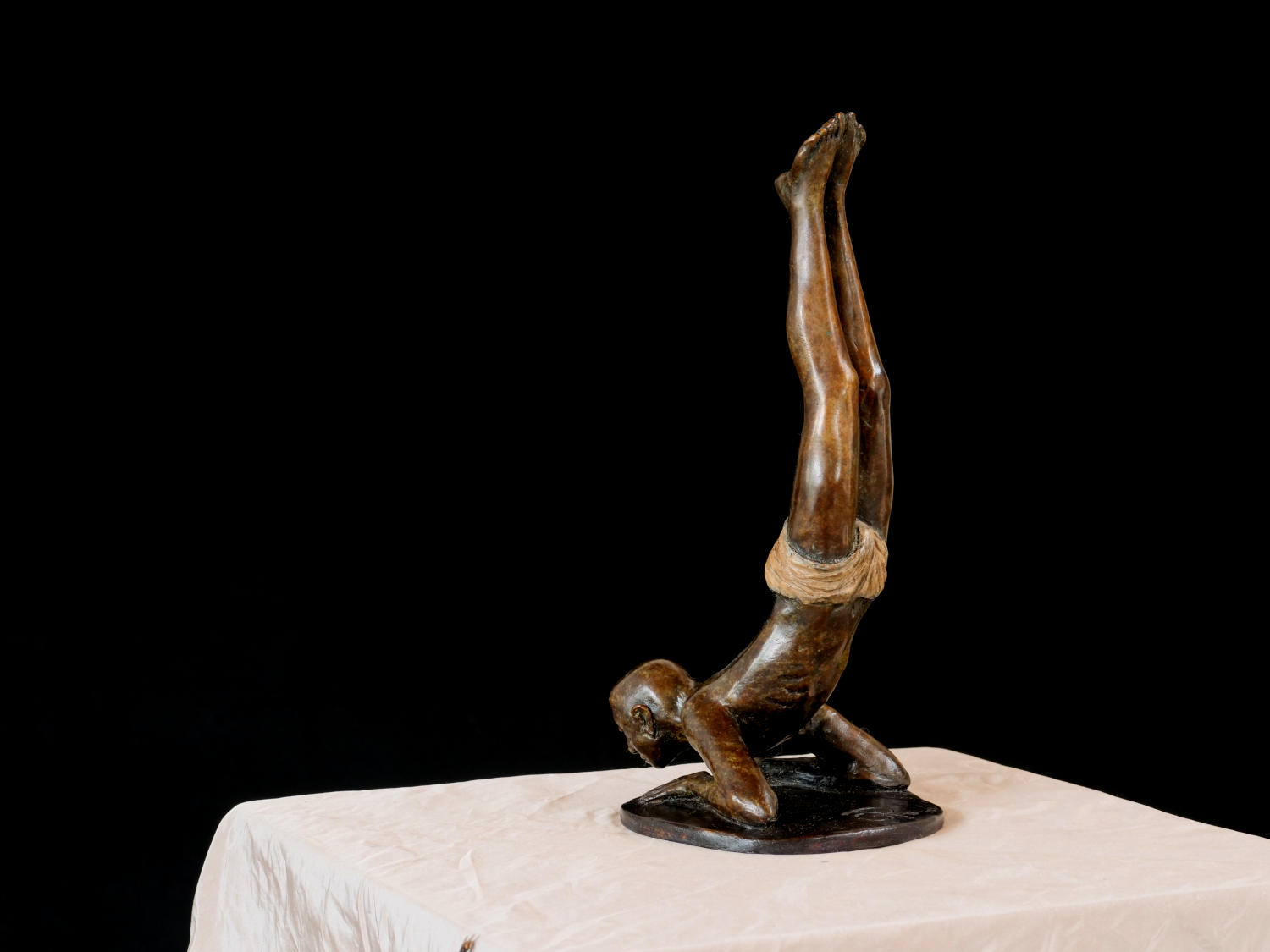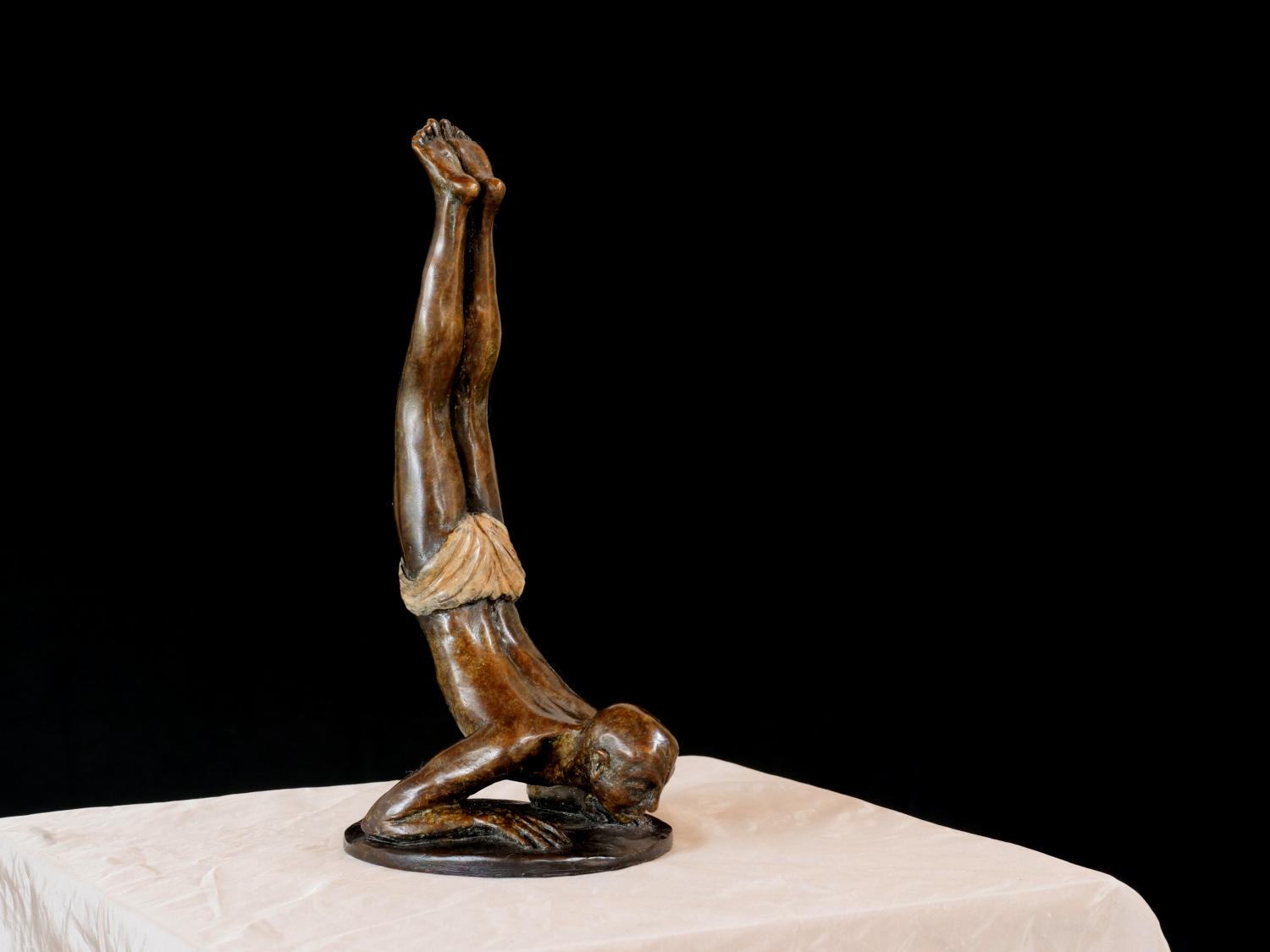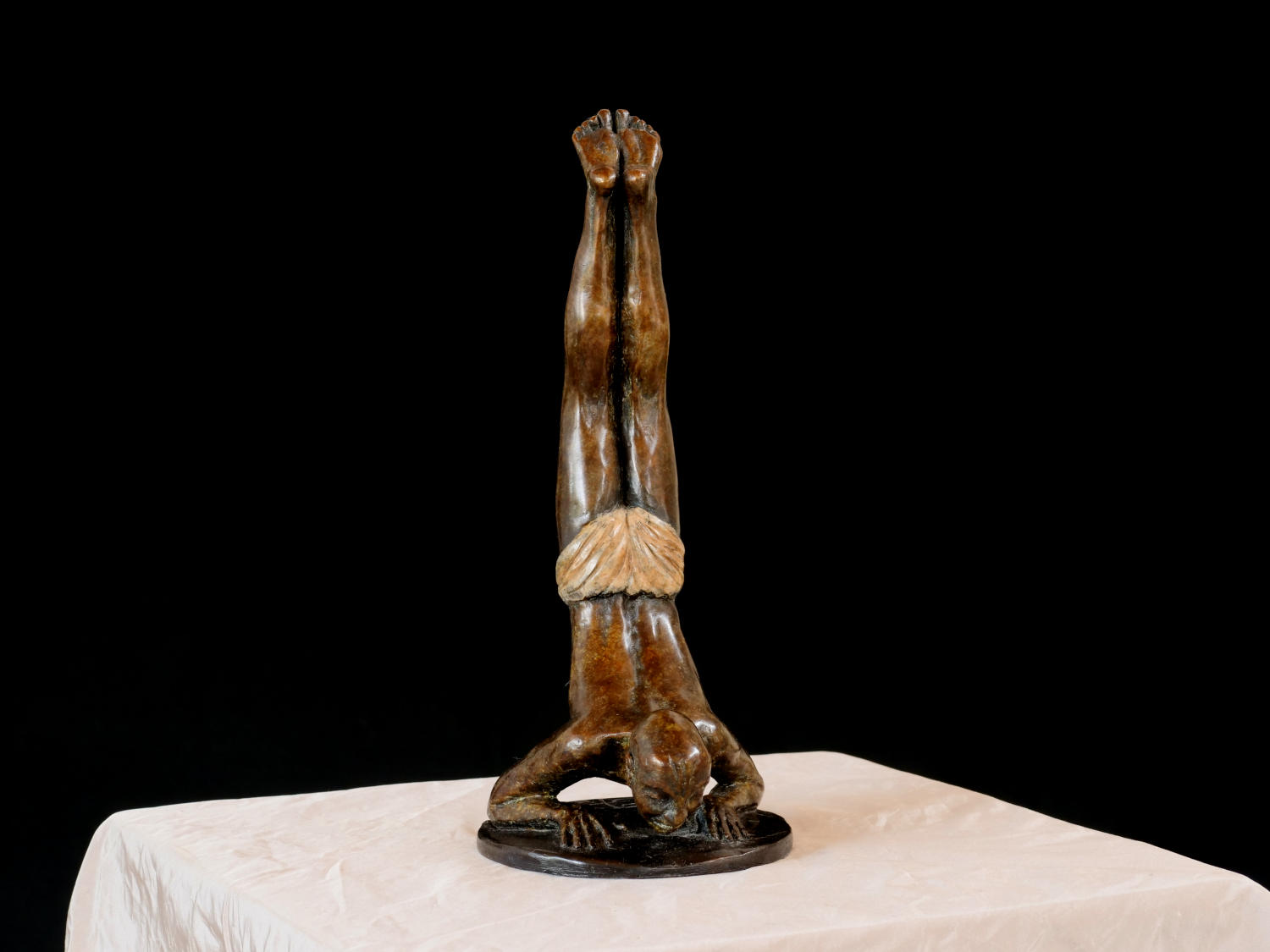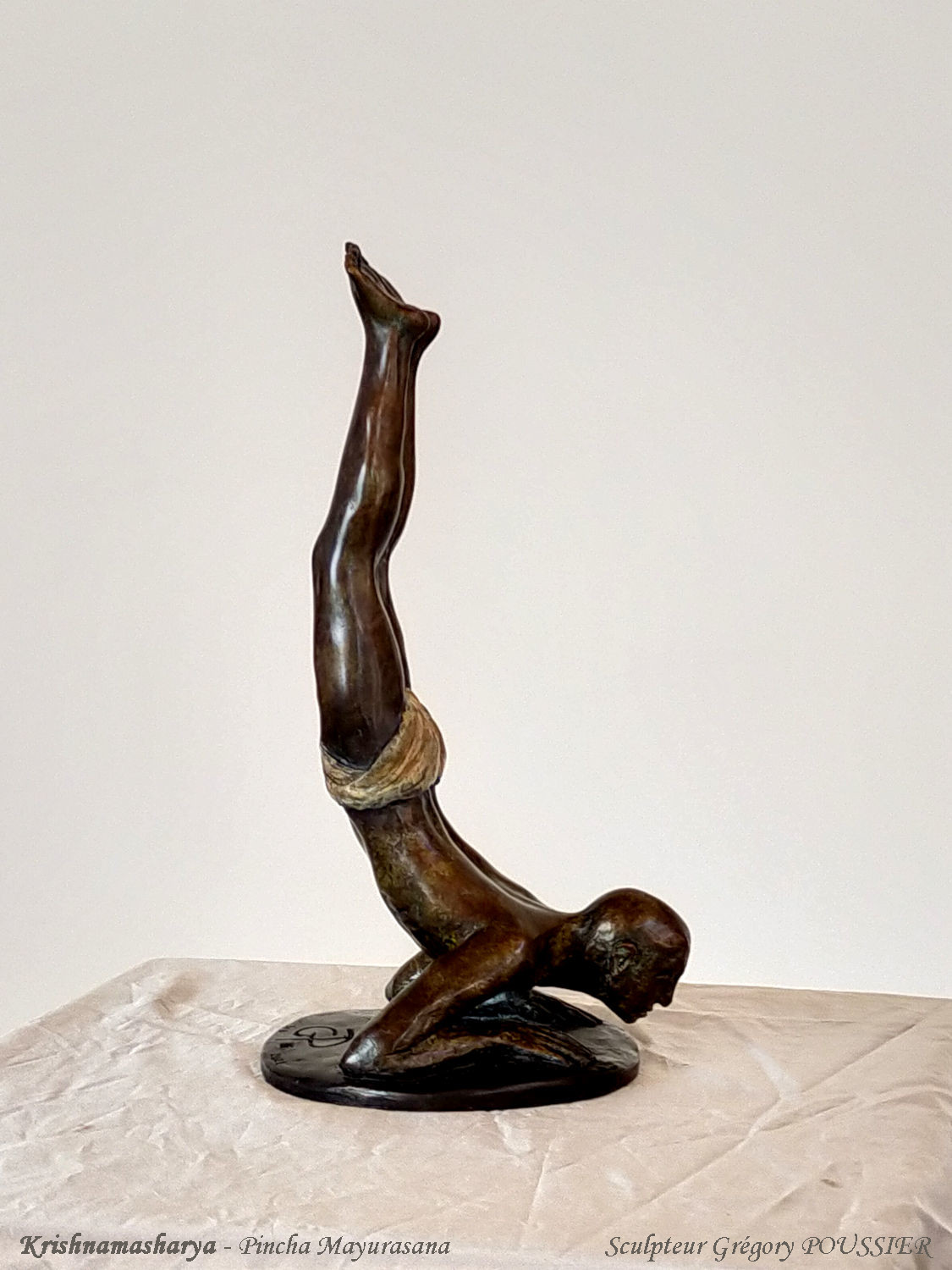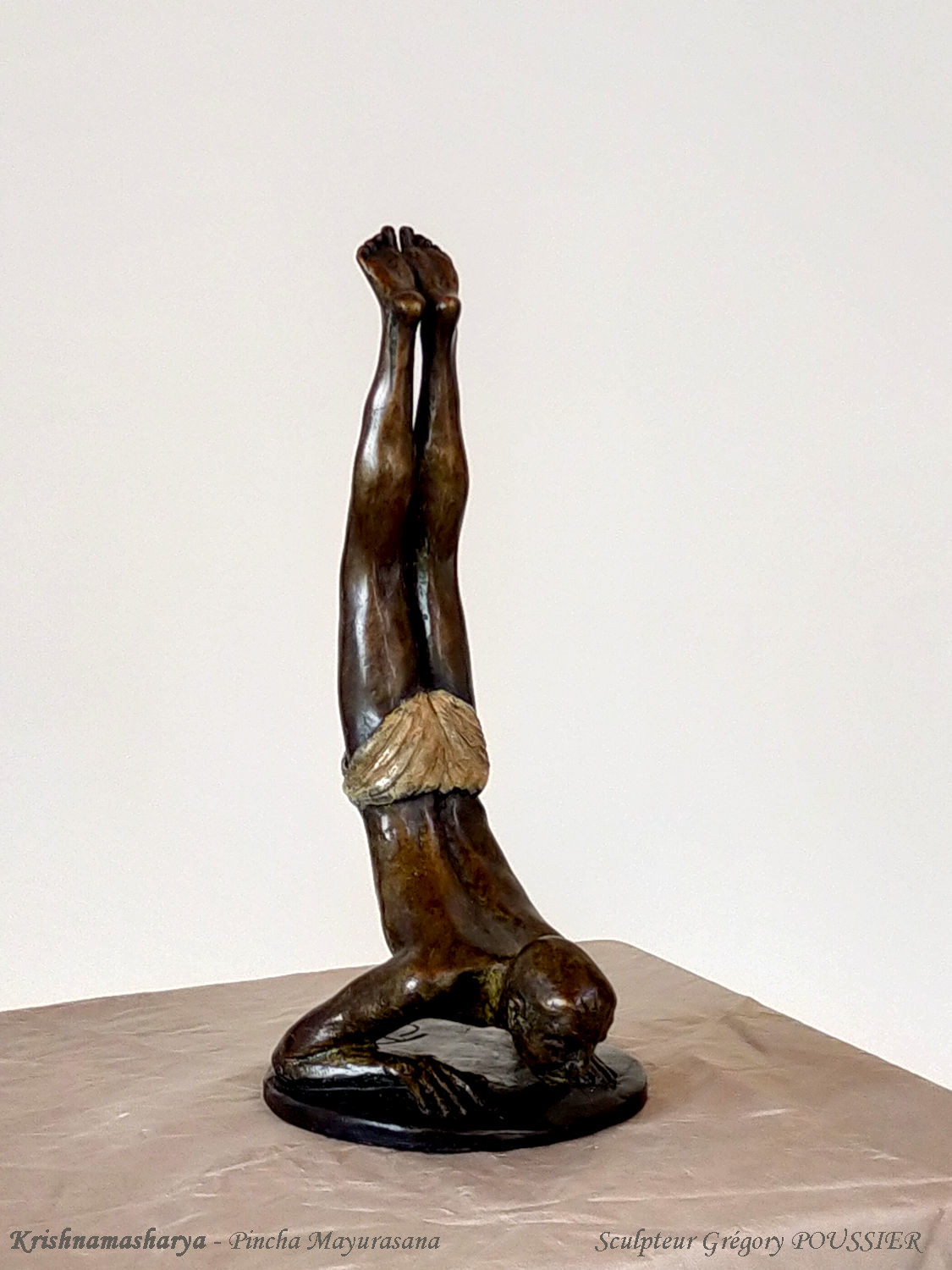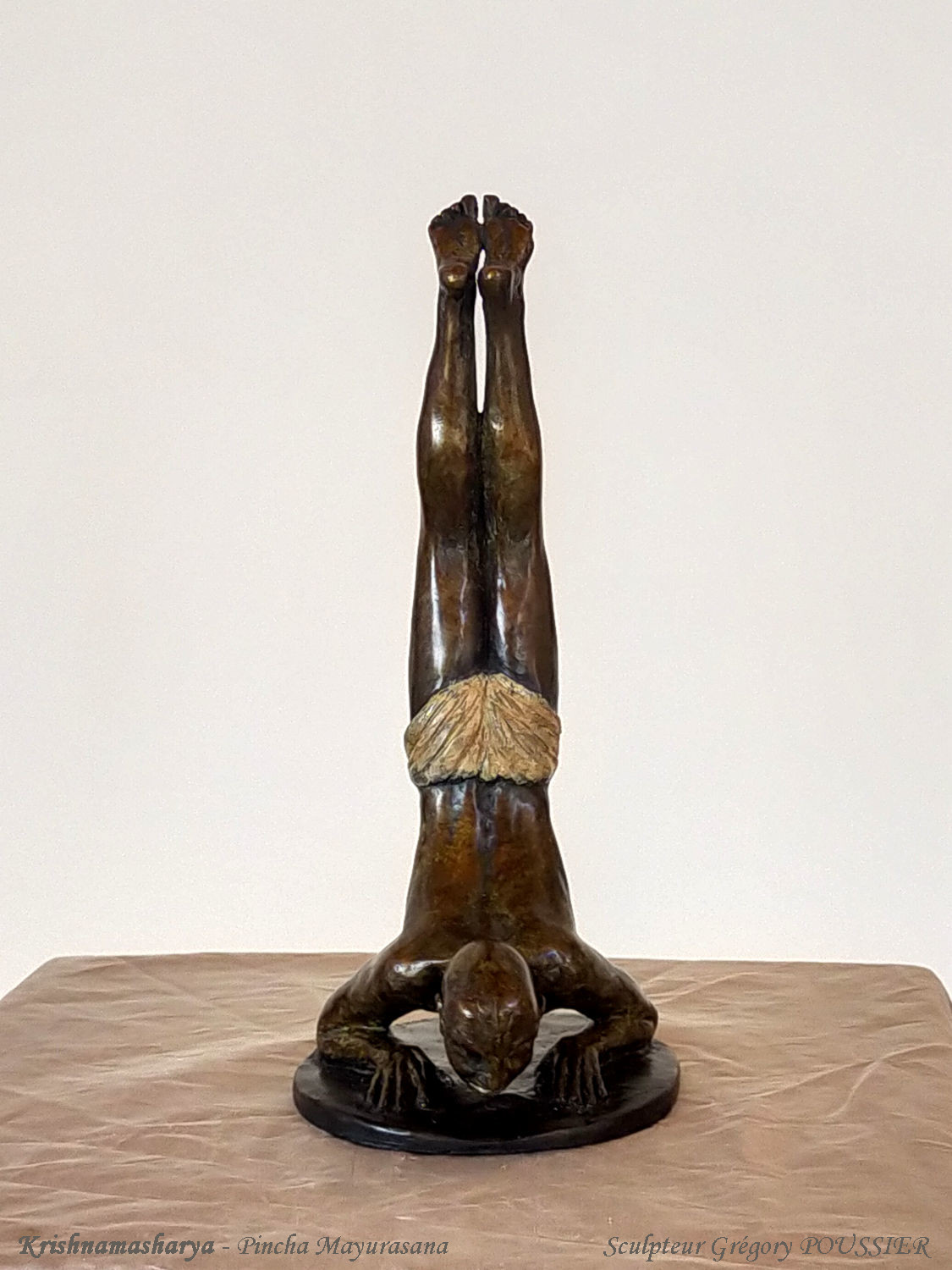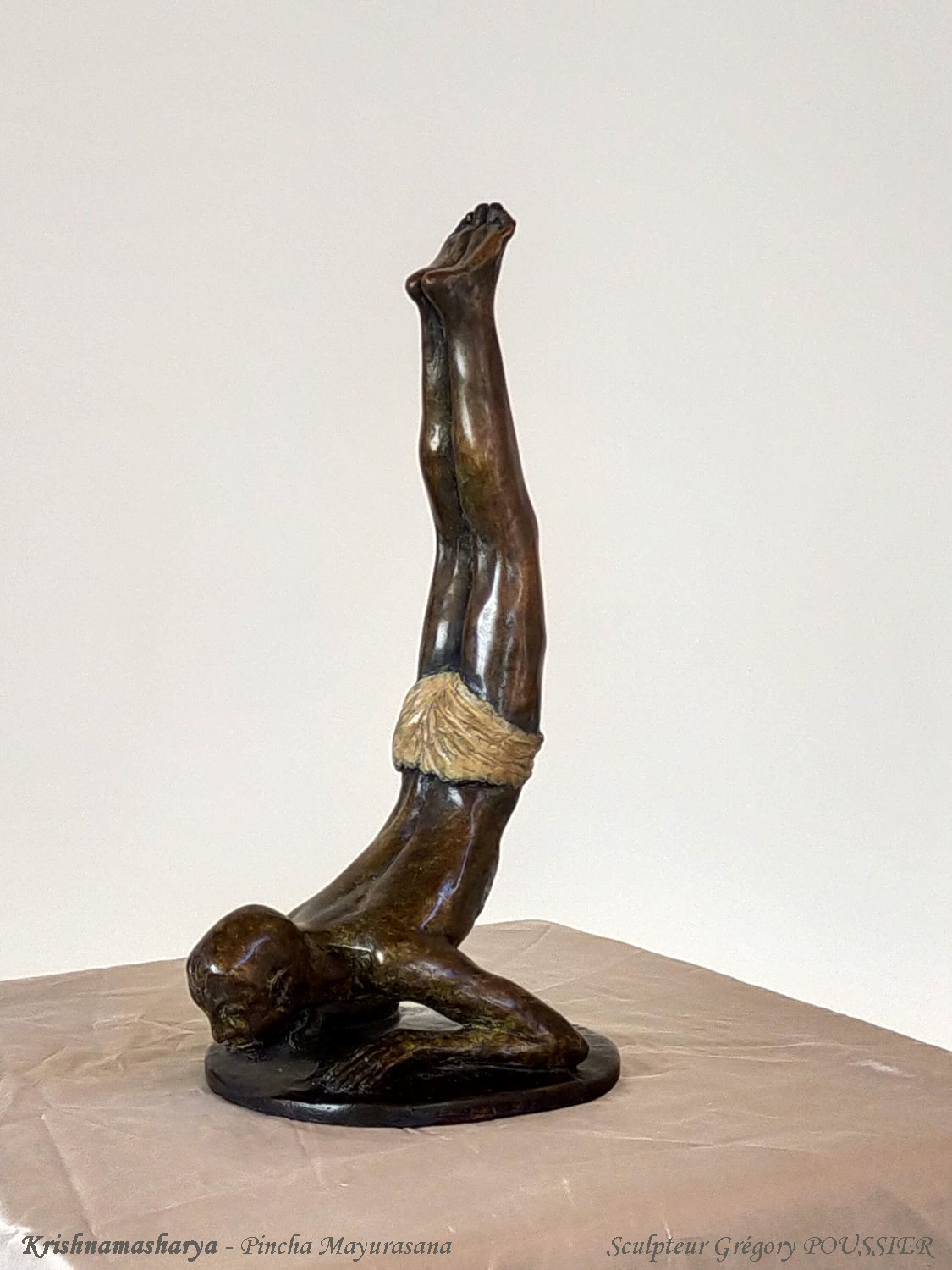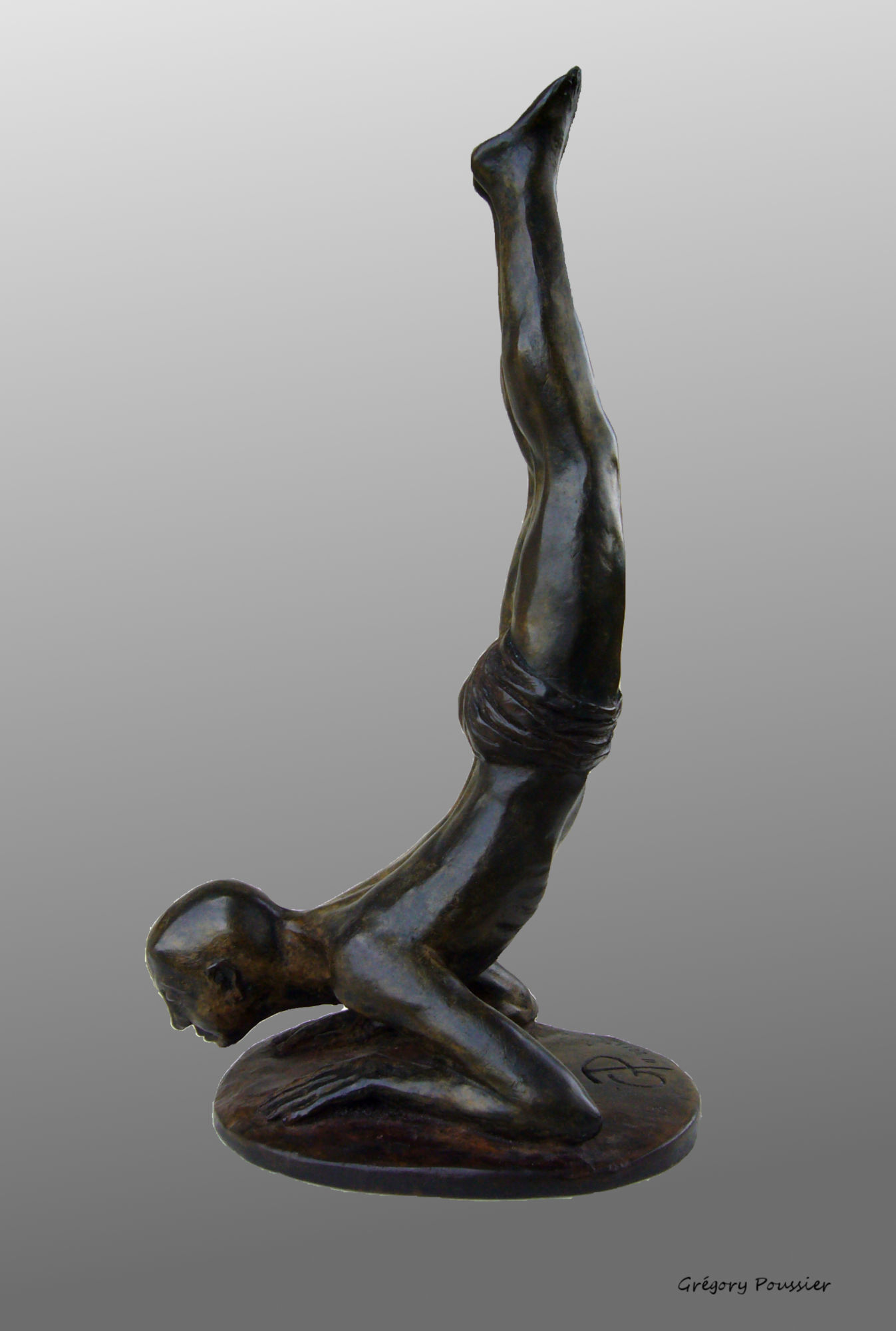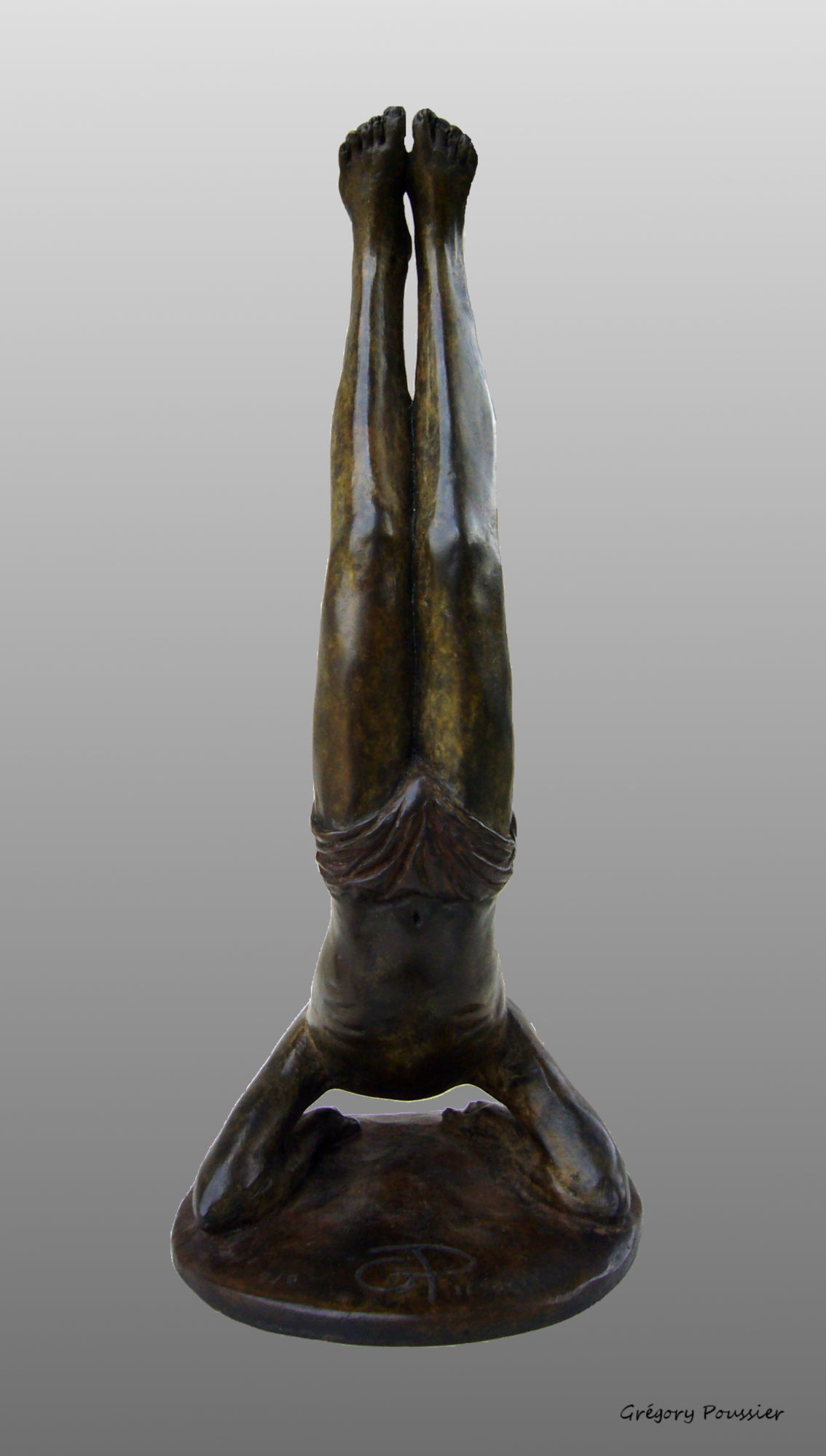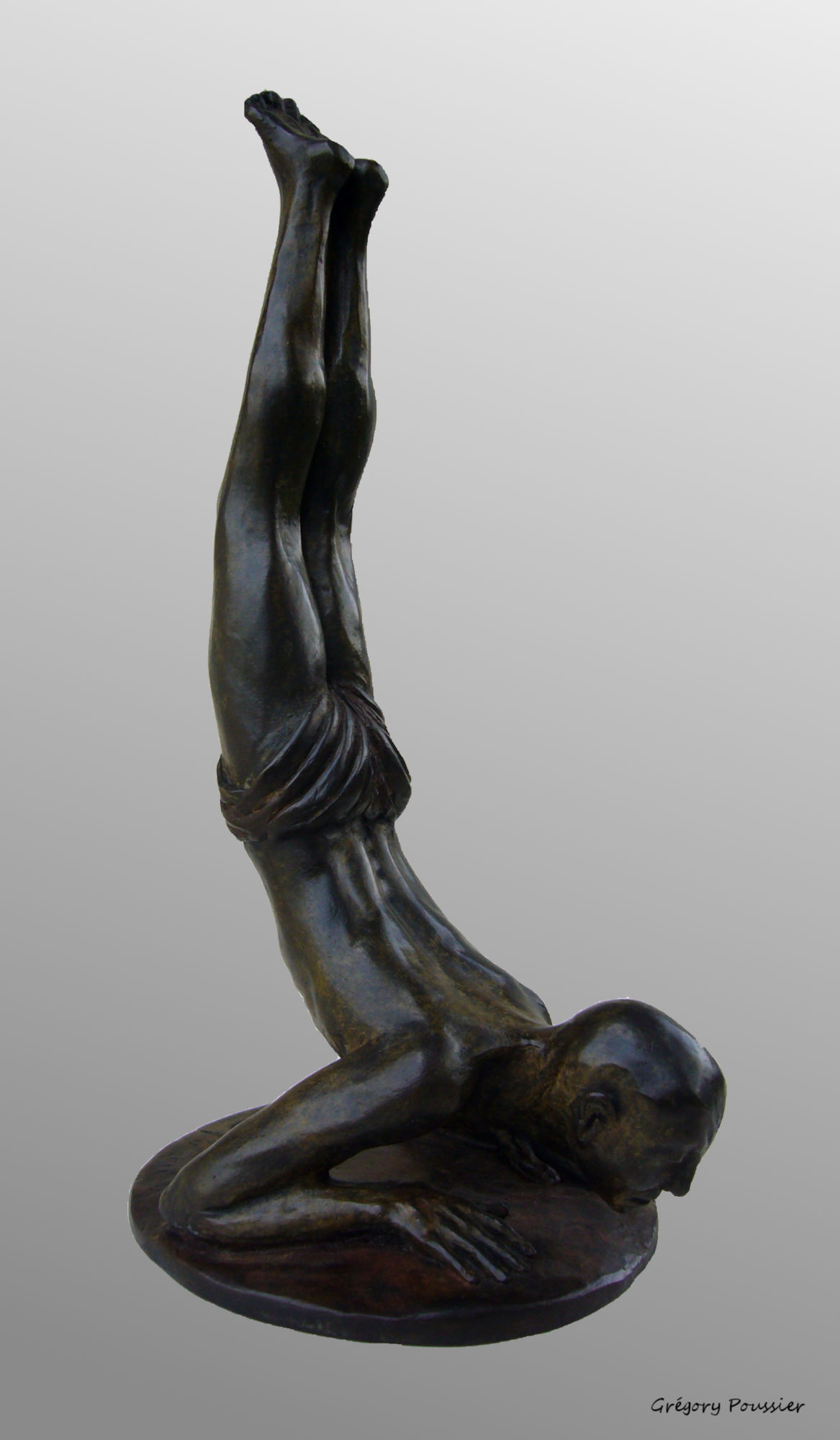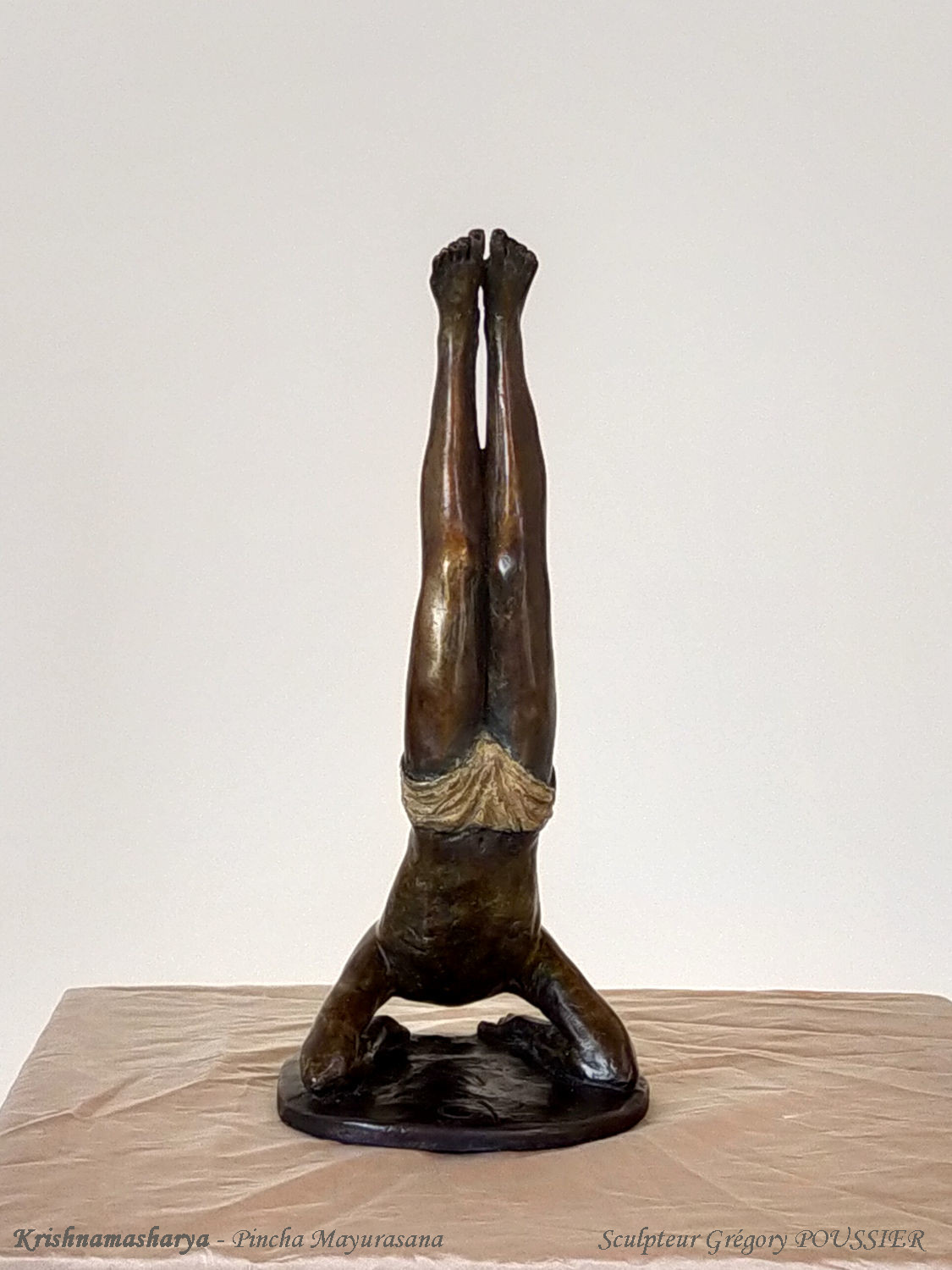 ---
Krishnamacharya is the founding master of the Vini Yoga school. He largely contributed to the development of Yoga in the West. This sculpture is inspired by a photo where the guru practices pincha-mayurasana, the peacock pose.
Numbered bronze
28x11x14
8 numbered copies.
Krishnamacharya is visible at the Art Traffik Gallery in ANGLET and available for sale on the Gallery's online site.

Behind the scenes of creation
The creation of this sculpture in earth is a challenge because it defies gravity. The sculpture only fits on the character's arms.