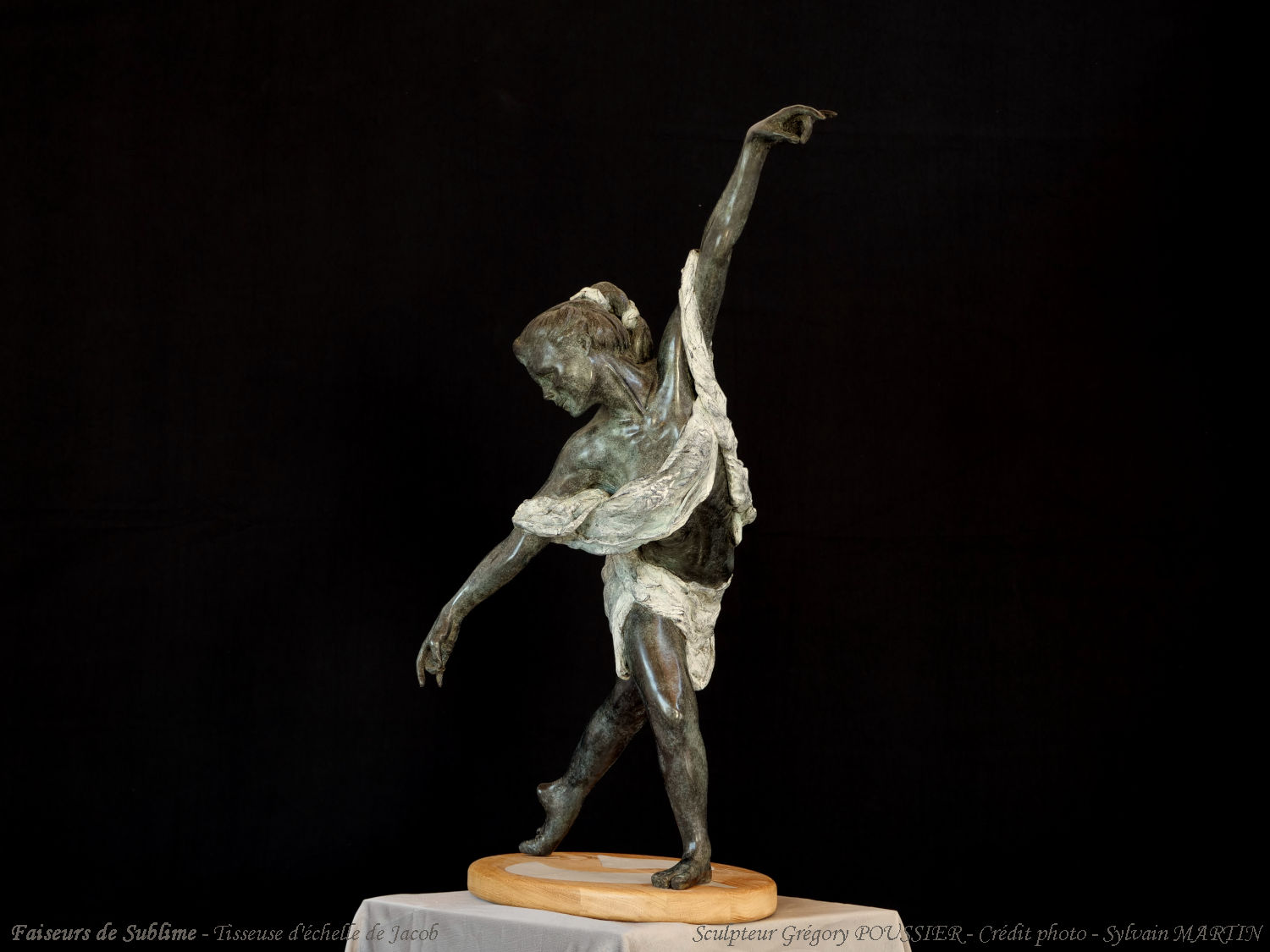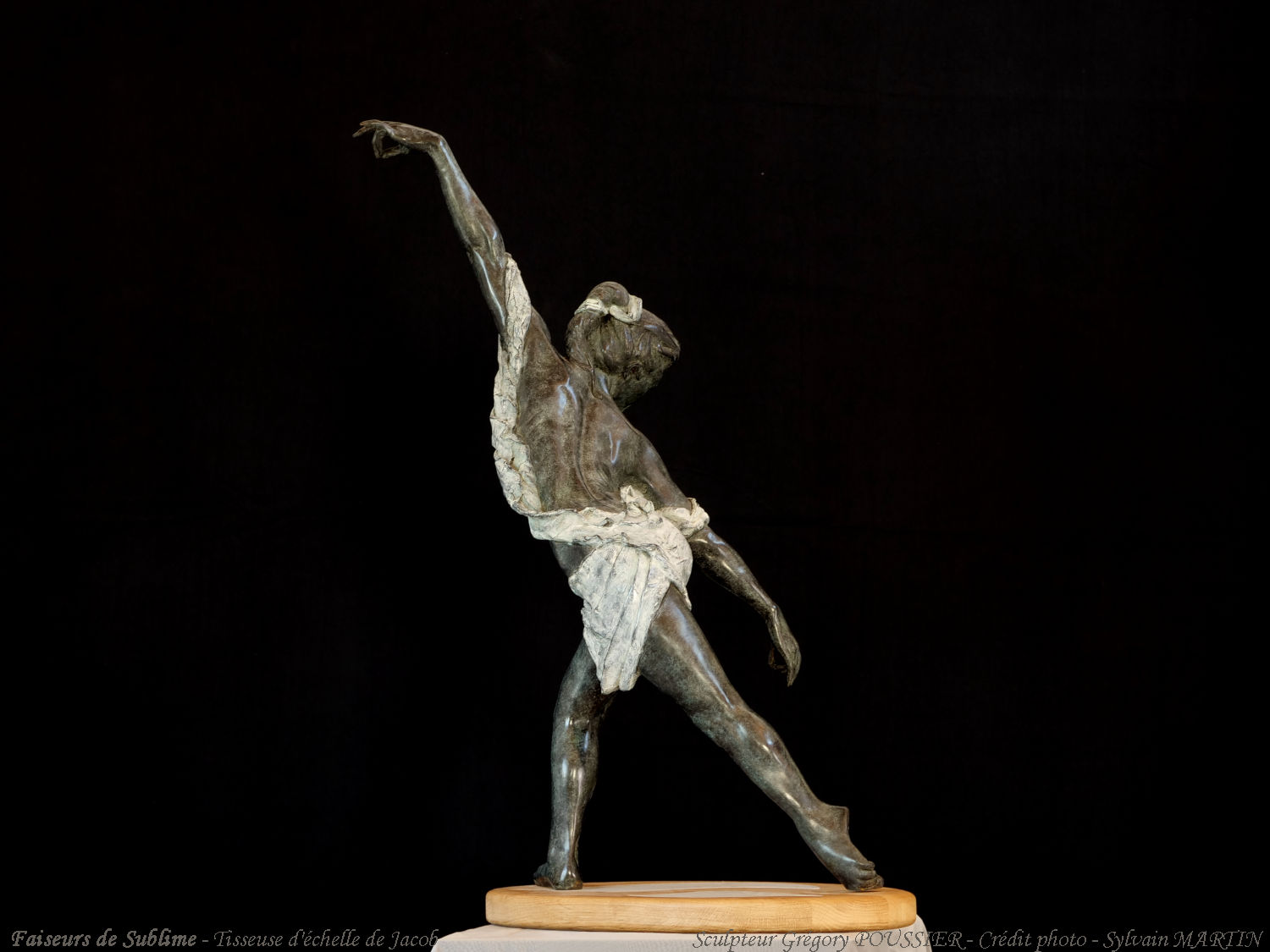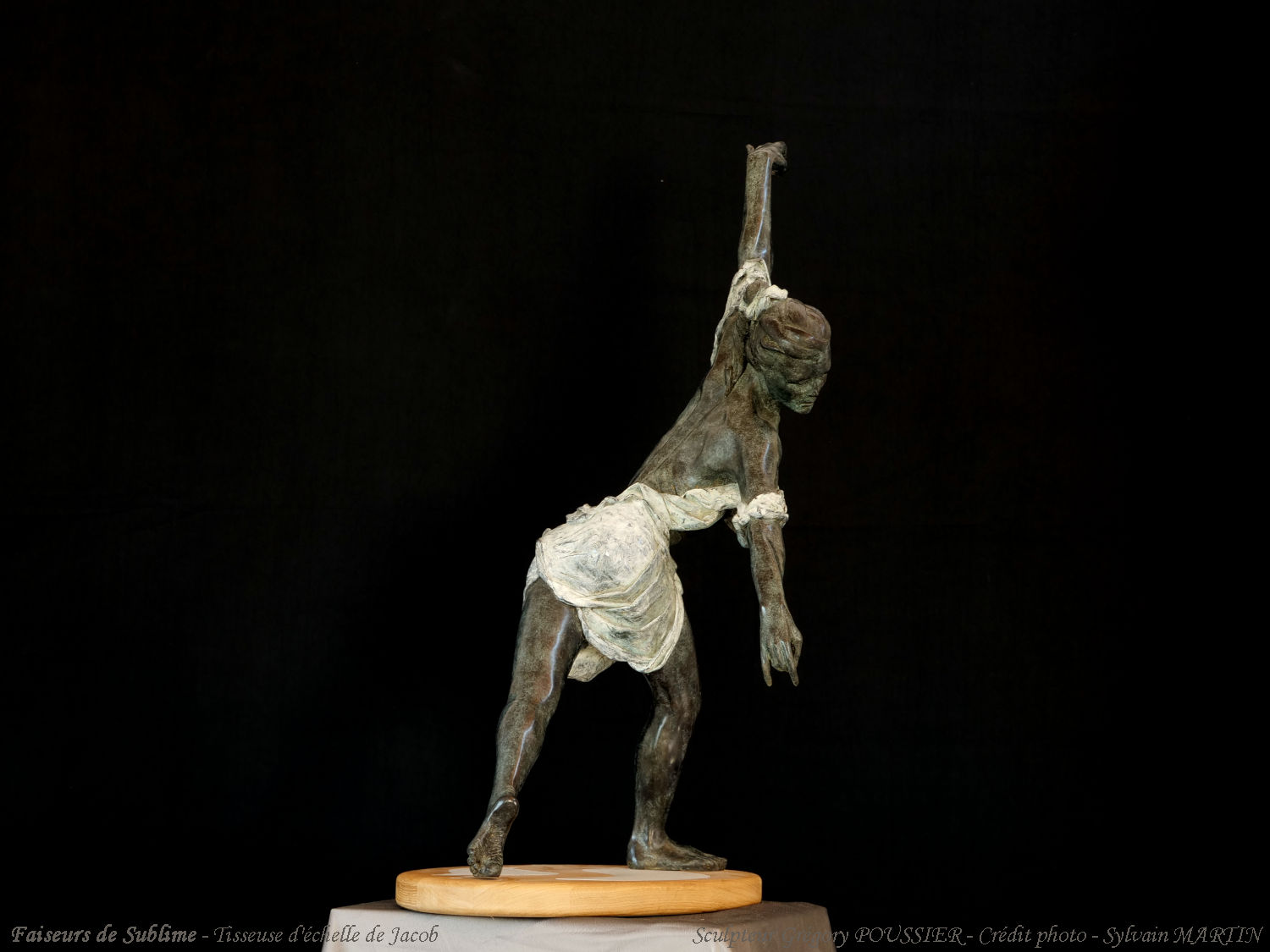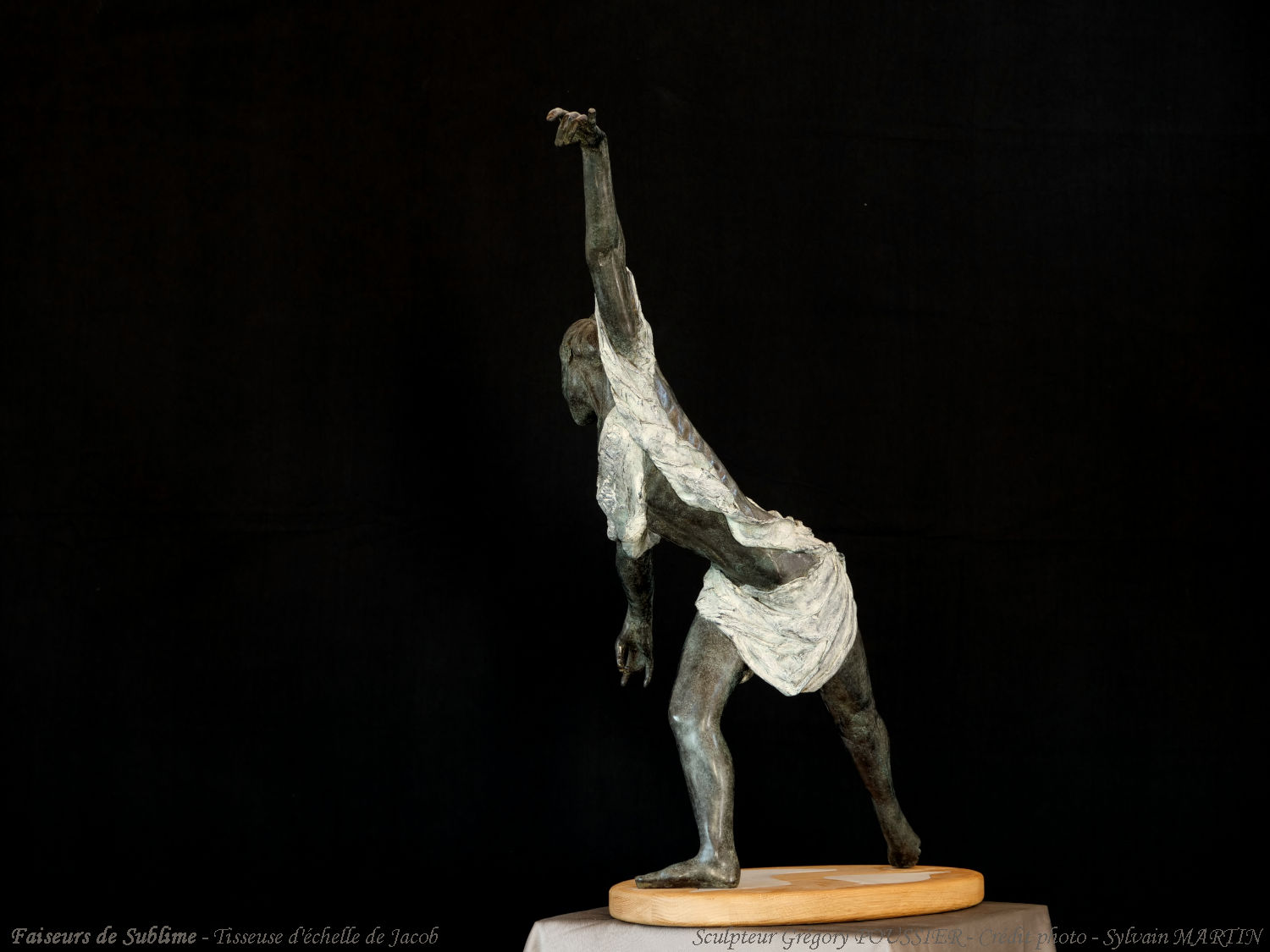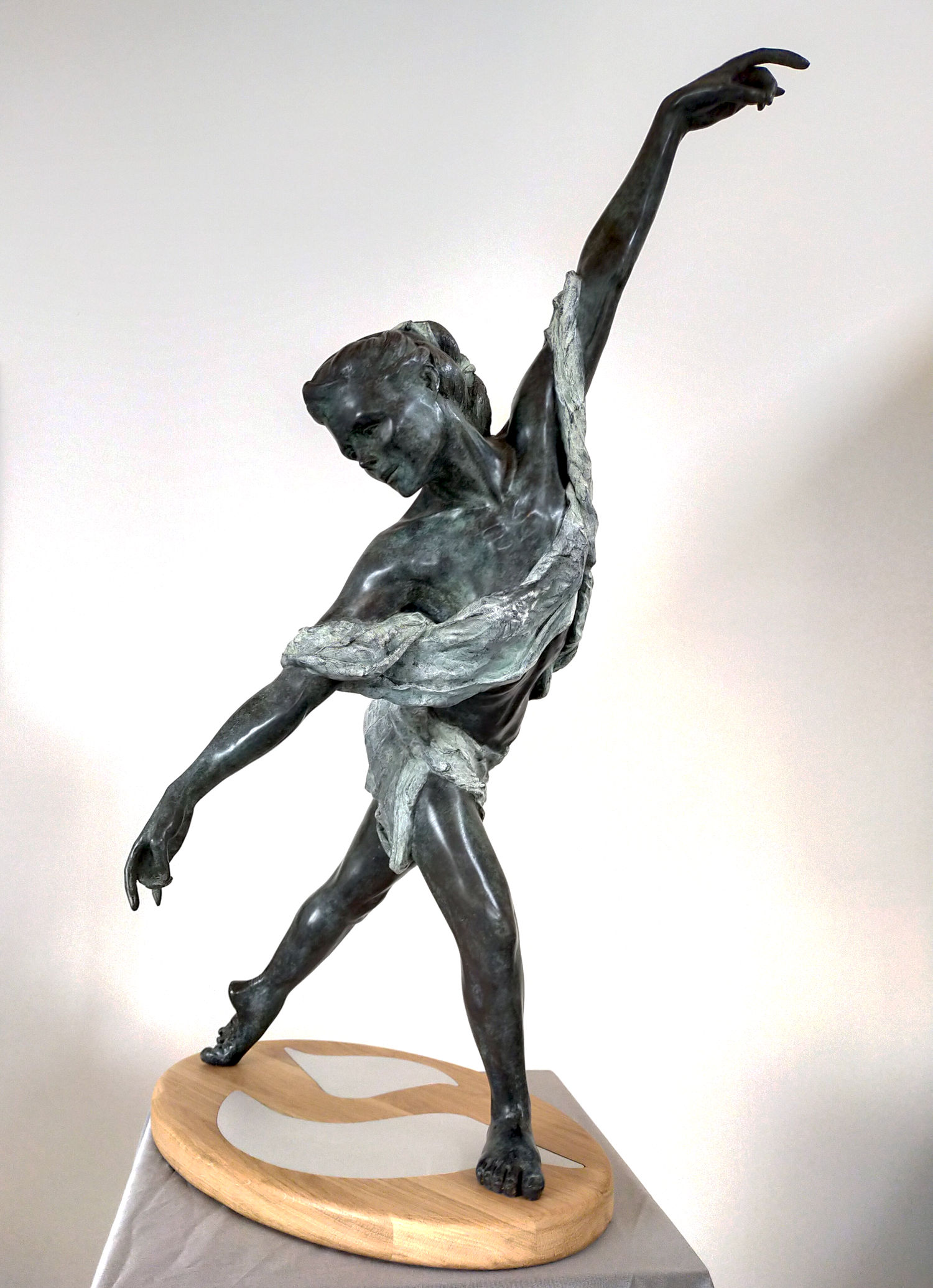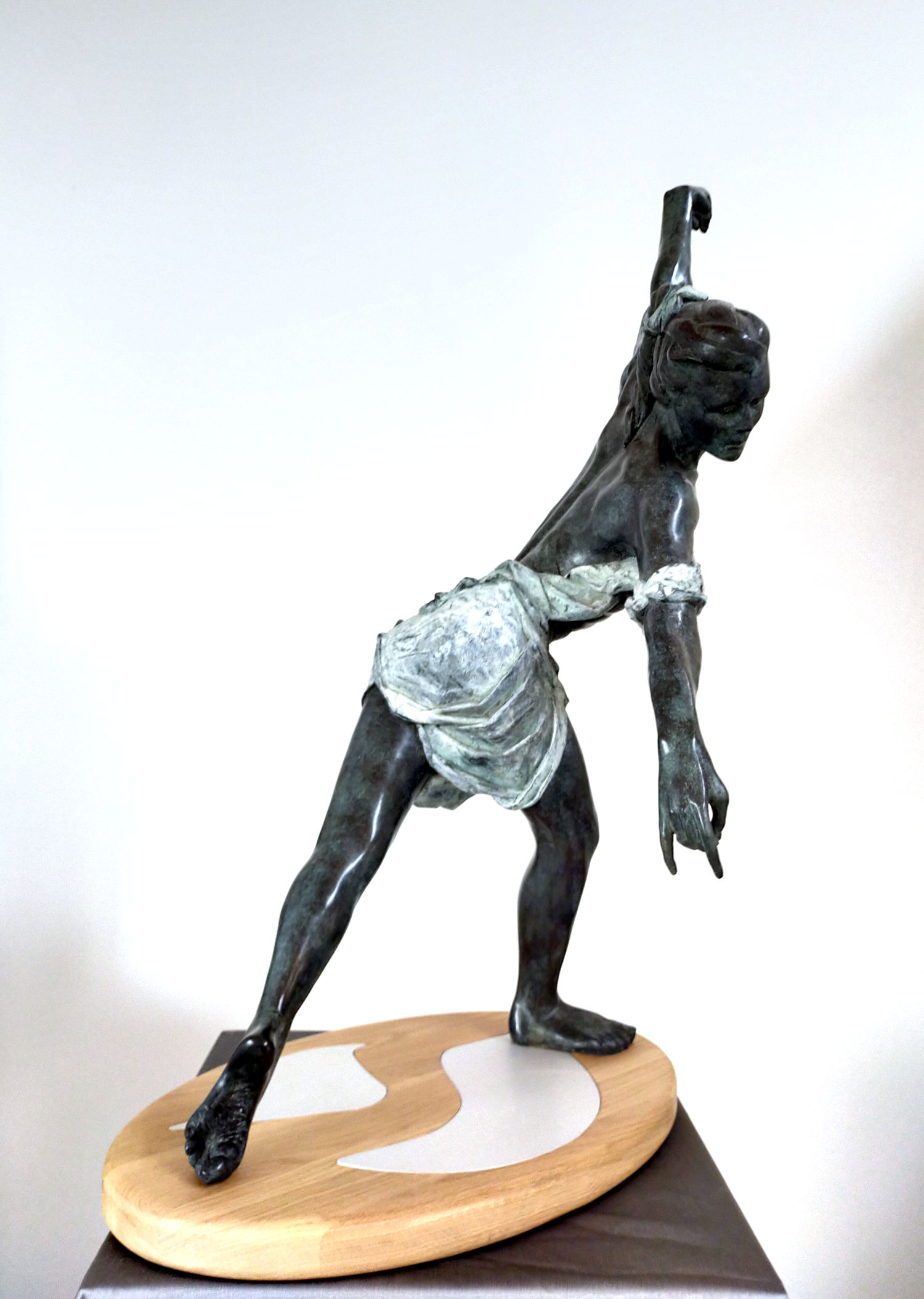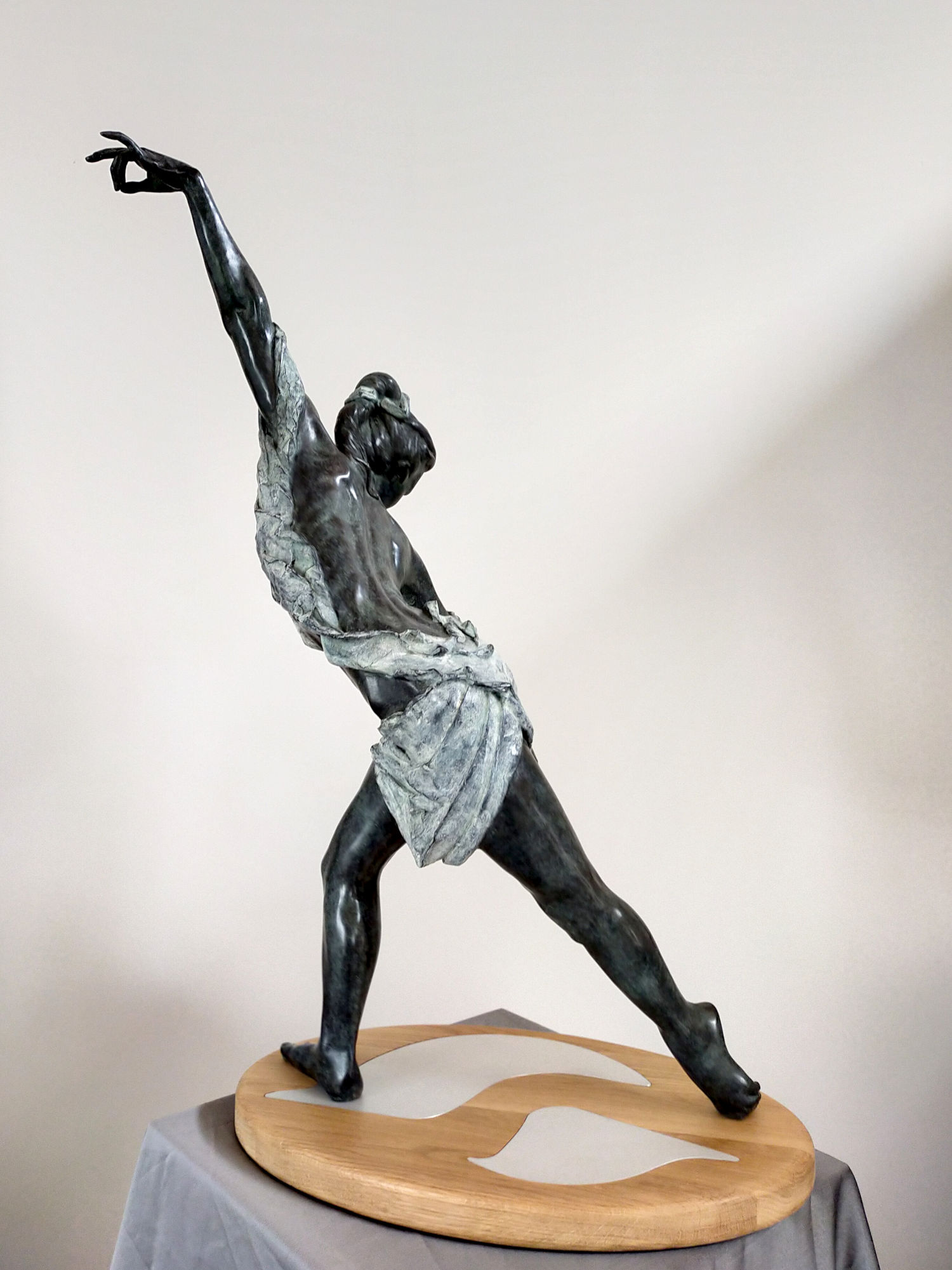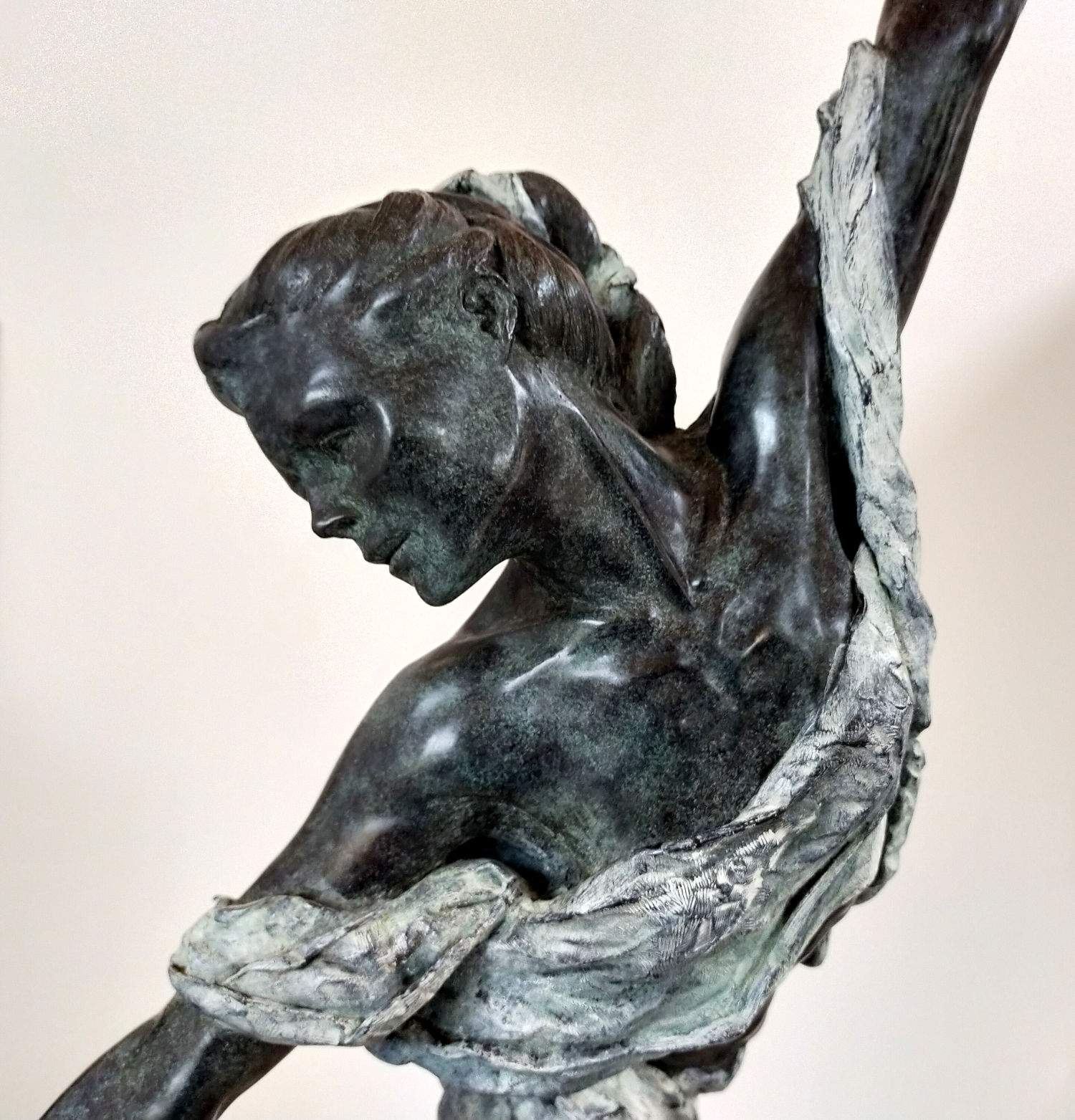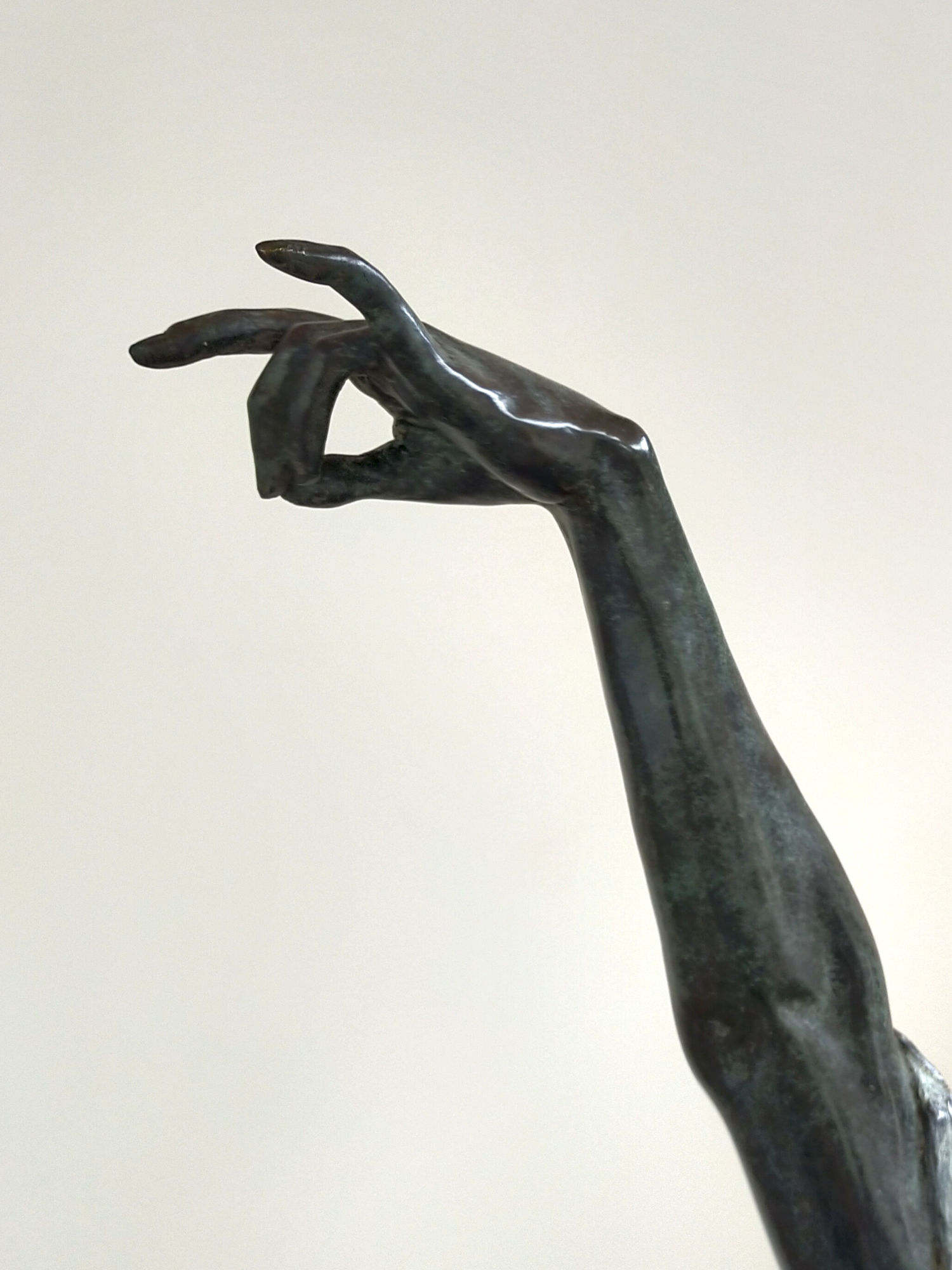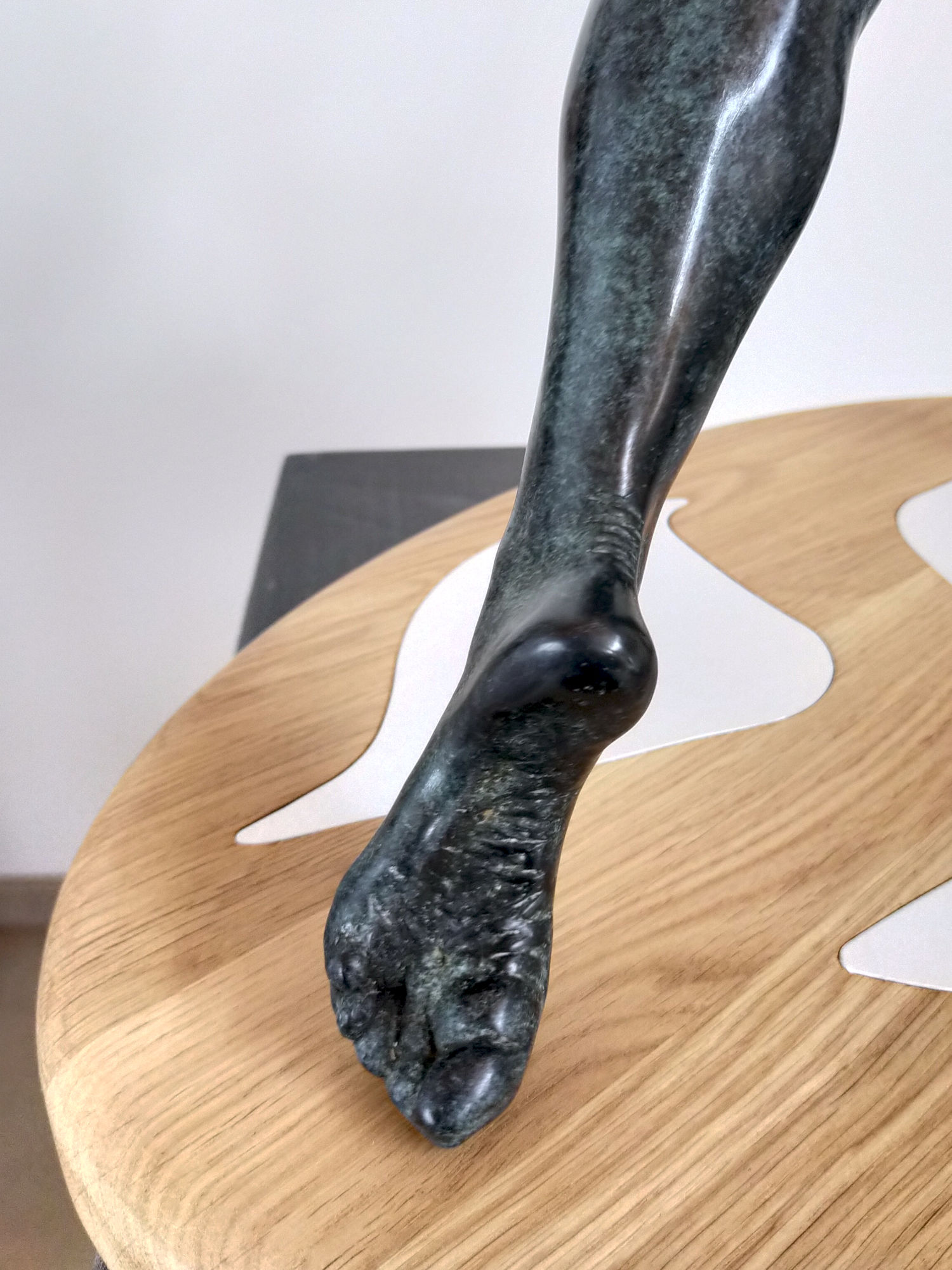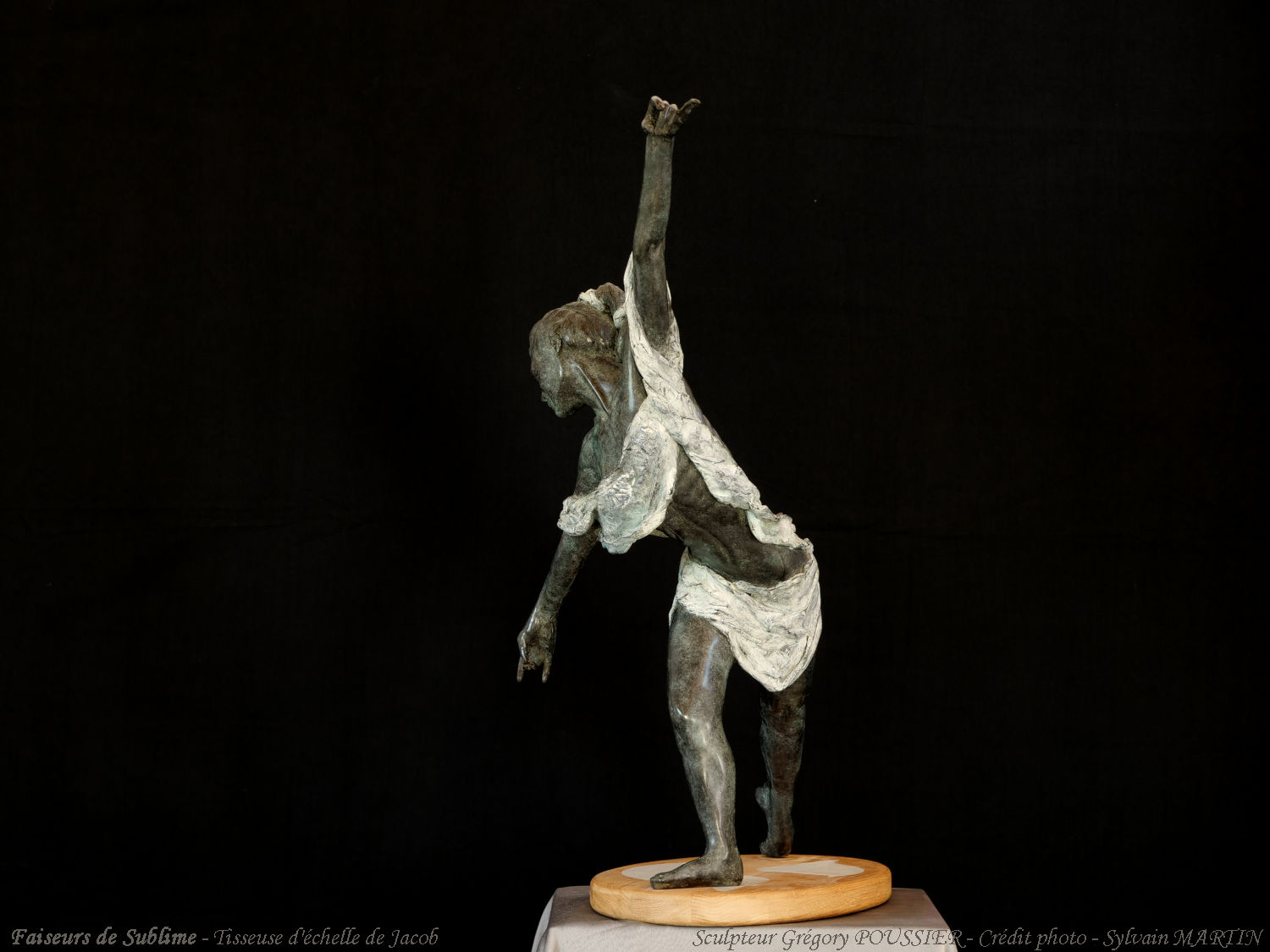 ---
The Weaver of Jacob's ladders stretches her threads of light between heaven and earth. When the sun filters through the clouds and a gap of rays filters into the silky atmosphere, the weaver is at work.
Numbered bronze
base in oak and inlaid aluminum – iron
8 numbered copies.
80x55x40
The Weaver of Jacob's ladders is available for sale on the website
the Art Traffik Gallery in ANGLET.
---
---
Behind the scenes
After a first version in terracotta, Jacob's Ladder Weaver was made in plastiline at 1/2 scale.
The elastomeric molding required dismemberment for ease of casting. It will be reassembled in bronze. The elastomer mold perfectly matches the details and restores them in the wax.
The wax print is then assembled on a wax shaft and placed in a cylinder into which plaster is poured. Once cooked, the wax melts and leaves a hollow which can be filled with bronze. The liquid bronze is poured by the tree and fills all the hollow left by the melted wax.
Then, the chiseling stage consists of eliminating all the small defects in the bronze. Finally, the patina is made hot with oxides. This stage enhances the work of the sculptor and requires experience and mastery.