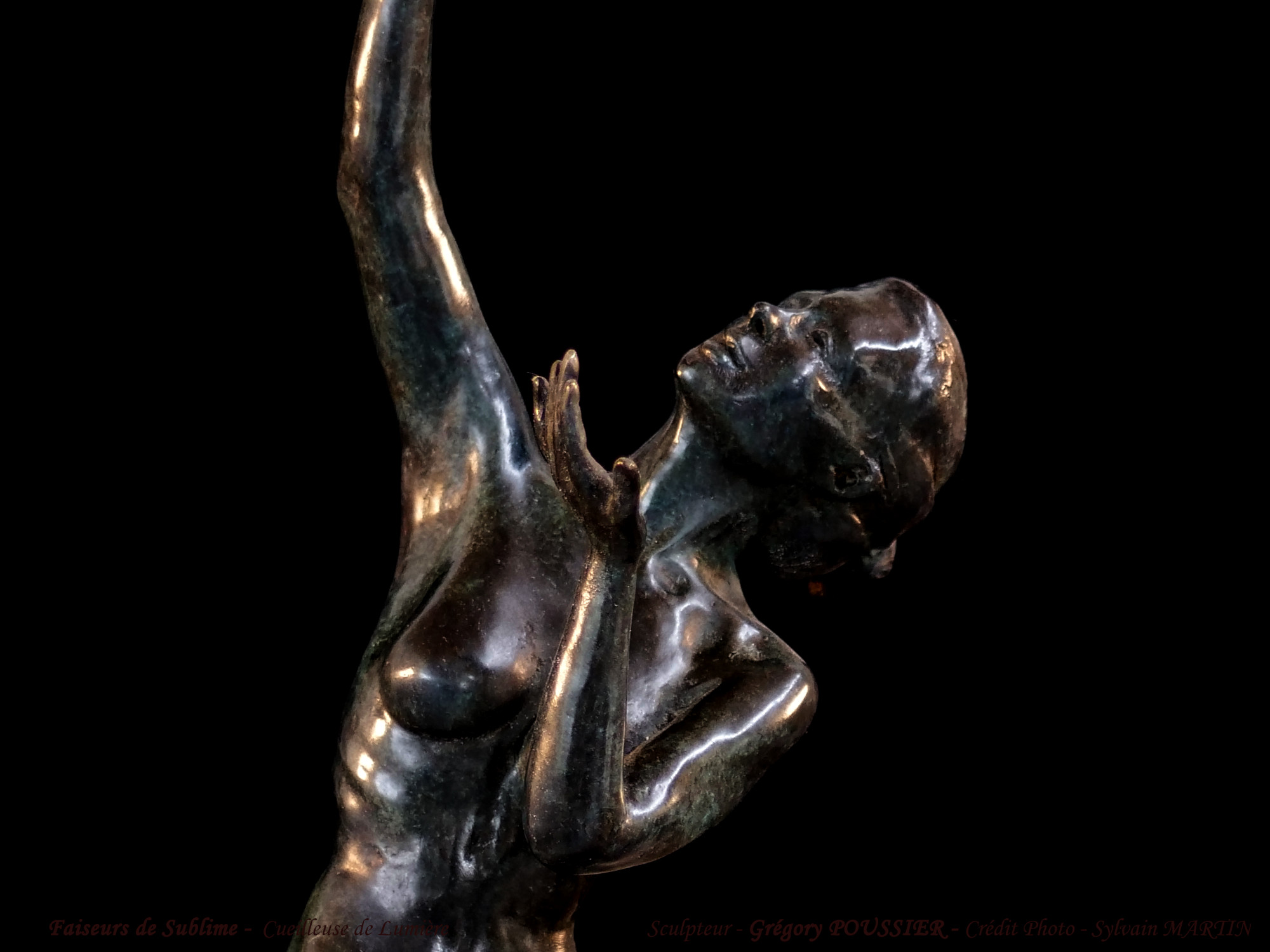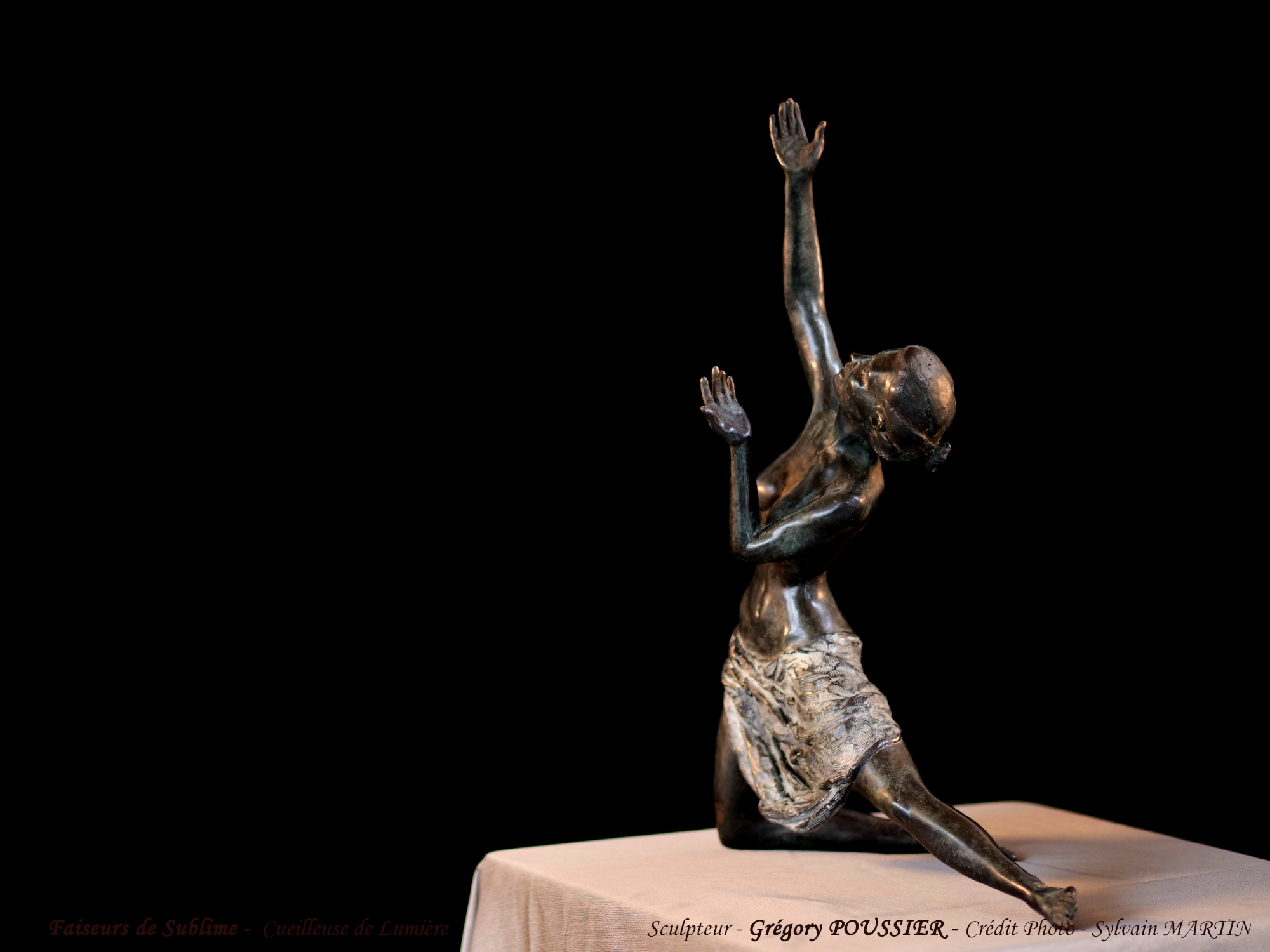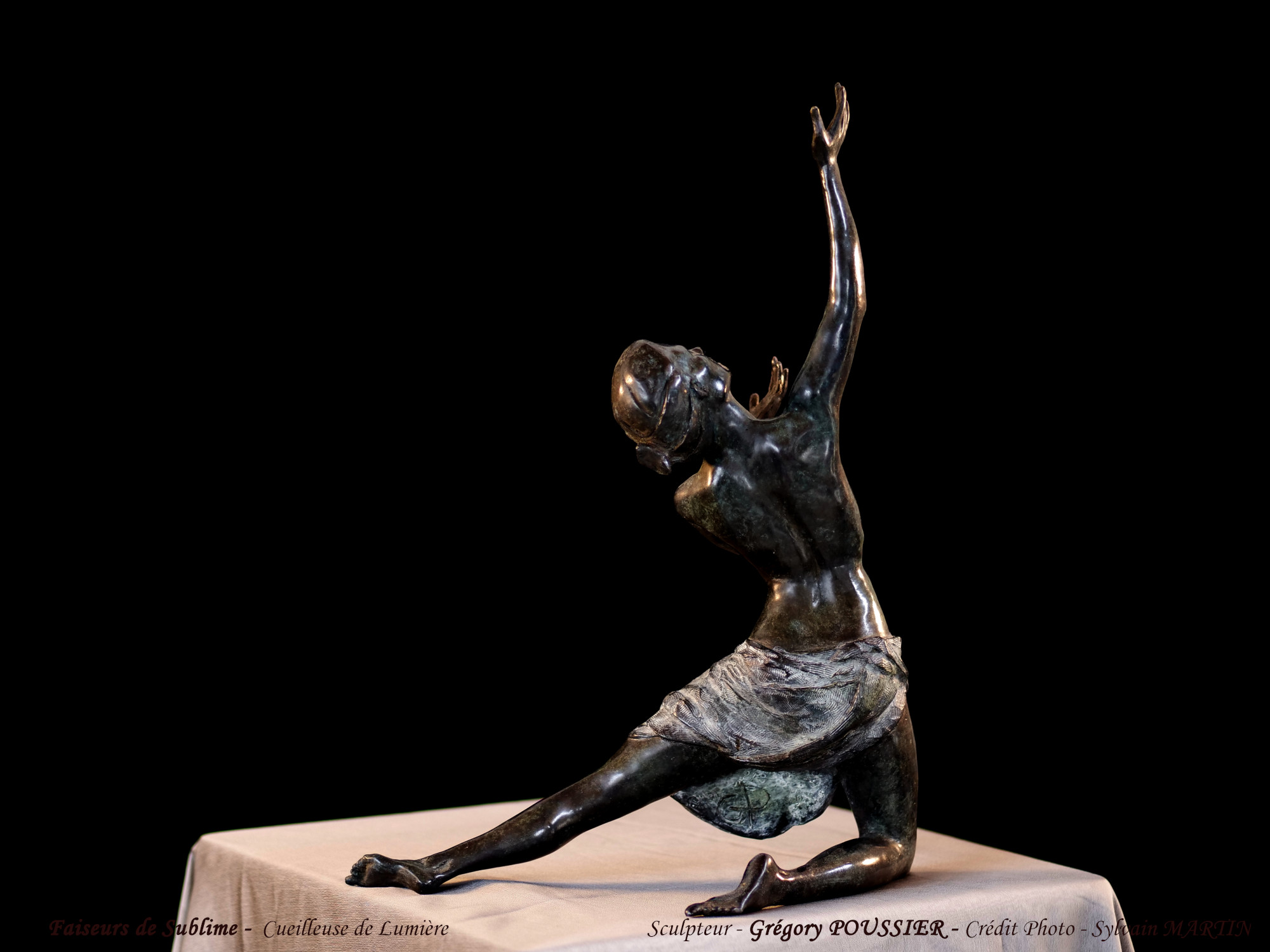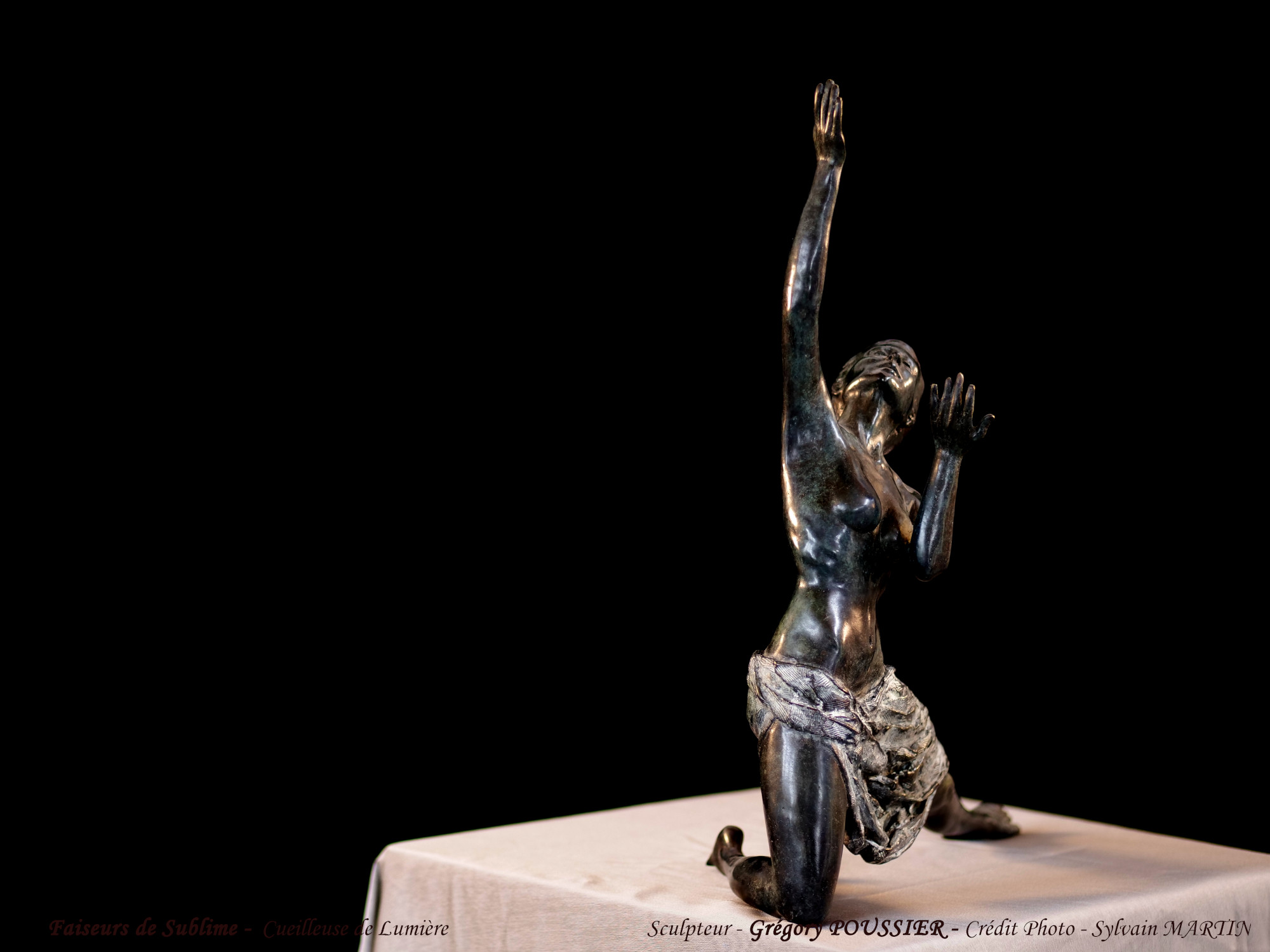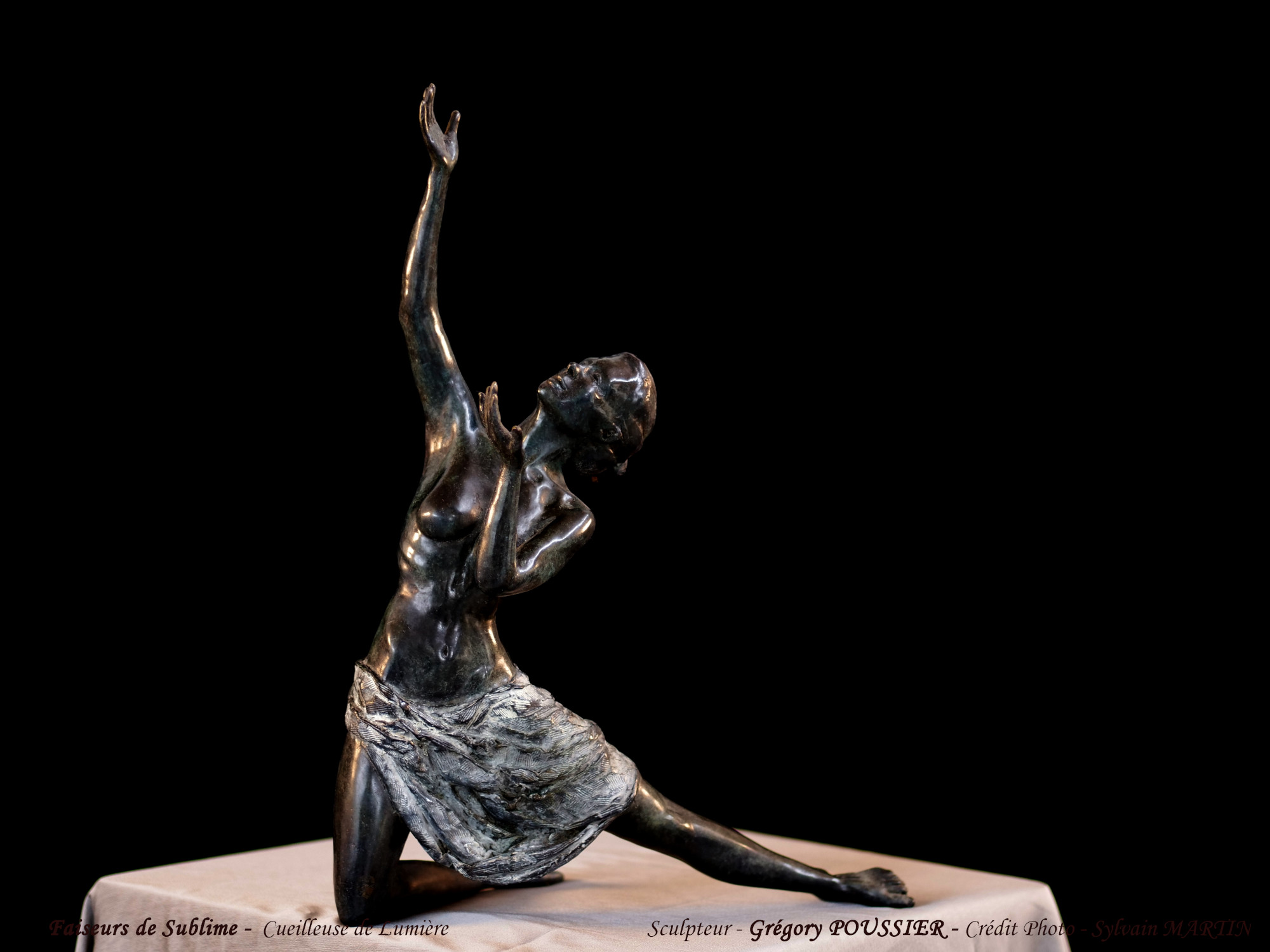 ---
The light gatherer walks around churches and cathedrals to capture the rays of light coming down from the stained glass windows.
Numbered bronze
8 numbered copies.
38x28x18
The Light Gatherer is visible at
the Art Traffik Gallery in ANGLET and on their website and also in Melefors Gallery in Stokholm.
Backstage
Paper sandstone, fired, patinated in oil and waxed for the original, molded and reproduced in wax, then cast in bronze and patinated.